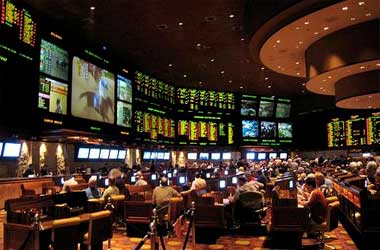 Surprising industry observers, the U.S. Supreme Court has agreed to hear arguments based on the case filed by the state of New Jersey which challenges the 25-year-old federal law banning sports betting in the country.
This decision implies that the Supreme Court has set aside legal opinion from the country's solicitor general which stated that there was no reason for the Court to review the case.
New Jersey's long standing battle to introduce sports betting within its borders has been repeatedly blocked by the 1992 Professional and Amateur Sports Protection Act (PAPSA) which bans sports betting nationwide barring three states of Nevada, Delaware and Montana.
The state had held a successful referendum in 2012 in favor of allowing sports betting, which translated into a sports betting legislation in 2014. The law was however struck down by courts as being in violation of PAPSA. The Supreme Court's decision to hear the case now opens the window for PASPA's repeal. Several stakeholders including lawmakers, gaming operators, players and even some sports leagues have expressed their support for legalizing sports betting
Although no timeline has been set for the case to be heard by the Supreme Court, local reports have indicated that it may be presented before the judges as early as August 10. New Jersey federal representative Frank Pallone one of most vocal supporters for repealing the PAPSA recently submitted a draft legislation that repeals the federal law in part and proposes legalizing sports betting with the Federal Trade Commission (FTC) providing oversight
In a statement Pallone said,
The citizens of New Jersey overwhelmingly support legalized sports betting and acted in a referendum to show that support. Both Congress and the [United States] Supreme Court should respect these actions. Rather than continuing to allow criminal and offshore entities to reap the benefits of illegal gaming, there is now and opportunity for the [United States] Supreme Court to allow the democratic process in New Jersey to appropriately regulate sports gaming.
The American Gaming Association (AGA) which has been supporting the legalization of sports betting for several years has also expressed optimism. The lobby group had filed an amicus brief with the Supreme Court in support of New Jersey's case. Geoff Freeman, President and Chief Executive Officer for the AGA pointed out that legalizing sports betting in the country would curb an illegal market that's conservatively estimated to be around $150 billion.
Freeman said he hoped that the Supreme Court's decision would encourage Congress to take the necessary steps for setting up a regulated sports betting marketplace.