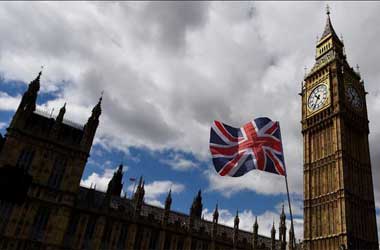 UK's three largest sports betting firms withdrew from a scheduled meeting with Members of Parliament (MP) this week, amid efforts to address the rising incidence of problem gambling in the country, stoking the ire of a lady minister.
The top brass of GVC Holdings, William Hill and Flutter Entertainment – formerly known as Paddy Power Betfair had already confirmed attendance to the conference arranged by Labour MP Carolyn Harris, but the betting firm top bosses backed out from the summit one by one early last week. The meeting would have seen the gaming executives grilled on their efforts to champion responsible betting and curb gambling addiction.
Carolyn Harris, head of the all-party parliamentary group (APPG) on gambling harm, has slammed the brusque cancellations as "outrageous".
Ladbrokes Coral parent company GVC was reportedly the first to pull out from the session. GVC CEO Kenny Alexander seemingly withdrew from the meeting after the complaint letter of a problem gambler against the company had surfaced online, after being sent to MP Harris herself. The compulsive bettor alleges that Ladbrokes Coral allowed him to wager off tens of thousands of pounds, despite his clear symptoms of addiction.
Downplaying the timing, GVC asserted that Alexander had to cancel due to other pressing business commitments.
William Hill followed suit less than 24 hours later, as its CEO Philip Bowcock decided to let Phil Walker replace him at the meeting, citing a fully-booked schedule. Walker is the company's managing director of online betting in the U.K. and Ireland. Meanwhile, Flutter Entertainment chief executive Peter Jackson also rescinded his RSVP to the conference. In his stead, Dan Taylor, CEO of Flutter's European operations for its Betfair and Paddy Power brands, will be attending.
Gaming Bosses Afraid To Be Grilled By MPs
Harris did not mince words as labelled the top brass of these gaming companies as being cowardly for seemingly being too afraid to face Members of Parliament. She wants gambling firm head honchos to be accountable for enabling and preying on gambling addiction to amass massive profits.
Former Conservative party leader Iain Duncan Smith aired similar sentiments, saying that betting companies must be required to publicly explain their actions that have led to problem gambling becoming a public health concern in the UK.
The Westminster summit is slated to push through despite the withdrawals and will also be attended by executives from SkyBet and Bet365.