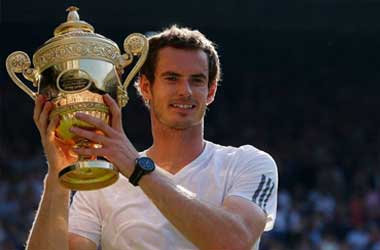 The Tennis world was expecting either Rafael Nadal, Serena Williams or Roger Federer to announce their retirement sometime this year, given the fact that they are towards the end of their careers.
However, Brit Andy Murray surprised everyone during an emotional press conference when he announced that he was going to retire from tennis due to a troublesome hip injury.
Murray has won 3 Grand Slams and was ranked the number 1 player in the world in 2016 before he suffered an injury that derailed his career. He has hardly been active in the last 18 months and in 2018 has played just 12 matches which has resulted in him dropping in the world rankings and now be ranked 230.
Murray wanted to get his 2019 off to a good start but things haven't worked out for the Brit. He took on world number 1 Novak Djokovic in a practice match in the lead up to the Australian Open and it was clear as day that this wasn't the Murray of old. He looked to be in a lot of discomfort and was outclassed and overpowered by Djokovic who finished 6-1, 4-1.
ESPN UK
The former world number 1 has been through hip surgery but it hasn't worked out as well as he would have liked and it is clear that Murray and his team have discussed his retirement before. He surprised a lot of people in his press conference when he announced that he could very well retirement after the Australian Open although he would like it to be at Wimbledon and go out in front of his home crowd.
Murray will play at the Australian Open but he has a tough task before him. He will play against the number 22 seed Roberto Bautista Agut who recently beat Djokovic. If Murray can keep himself free from injury, he will play at Wimbledon.
Murray Could Have Accomplished A Lot More
Given the fact that he is just 31, Murray could have played another 4 to 5 years and accomplished a lot more in his career, especially because it will not be long before Federer and Nadal call it a day and make more room at the top.
Murray has won 45 ATP single titles in his career so far and has won more than $61 million in prize money across singles and doubles matches.