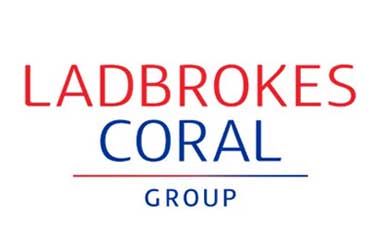 Still reeling from a record £5.9-million fine imposed by the UK Gambling Commission, Ladbrokes Coral is in hot water once again after being called out in a BBC Panorama program that highlighted the issues of problem gambling earlier this week.
Hosted by investigative journalist Bronagh Munro, the 30-minute episode titled Addicted to Gambling took an in-depth dive into the pressing industry-wide issue of gaming harm, as well as highlighted the stories of a handful of problem gamblers. Among them was an individual who embezzled at least £3 million from his work clients to fuel his betting binges with Ladbrokes.
The featured problem gambler explained that as a Ladbrokes VIP member, he was egged on to keep wagering beyond his means after being offered free bets and tickets to sporting events.
GVC Holdings, which acquired Ladbrokes Coral for £3.2 billion in March 2018, has assured the public that it has launched a review to look at current player protection policies.
Dropping one of their largest penalties to date, the UKGC imposed at whopping £5.9 million in fines against Ladbrokes Coral earlier this month, for falling short of its duties to prevent widespread money laundering on their platform and failing to safeguard the welfare of its most vulnerable clientele, between 2014 and 2017.
In a statement, GVC underscored that these lapses occurred between 2013 and 2016, at least two years before its acquisition of Ladbrokes Coral in 2018. One of the world's largest sports betting and gaming groups, GVC has vowed to prioritise the protection of problem gamblers, claiming that it is working on improving standards in the reduction of gaming-related harm in its patrons.
The betting giant is spearheading the Changing for the Bettor responsible gambling campaign in 2019, aiming to establish safer gaming spaces and invest more in educating and treating problem gamblers, and those that suffer from the harmful impacts of gaming-related harm.
UKGC Remains Vigilant In Regulation
Complaints against British betting companies have skyrocketed at least 5,000 percent in the span of just five years. In the last three years alone, the watchdog has issued fines that total around £40 million while undertaking some 307 probes and inquiries.
In early July, the country's top five highest-earning gambling companies offered to raise their voluntary levy from 0.1 percent to one percent of their annual gross earnings over the next five years. The proceeds from the collection are set to go to funding for addiction treatment and research into the reduction of gambling-related harm but gambling opponents say that this is not good enough and want more restrictions imposed.