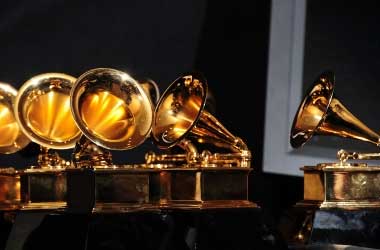 Summary
Grammy Awards cancelled in Jan due to omicron surge
Las Vegas set to host Grammy Awards in April
MGM Grand Garden Arena to host Grammys
The Grammy Awards was set to take place in Jan 2022 but the Recording Academy was forced to cancel the awards ceremony due to the uptick in omicron cases. The Grammy Awards has now been postponed to April 2022 and will have a new venue.
The Grammy Awards was initially scheduled to take place on Jan 31.
However, the Recording Academy did not want to take a chance given the number of omicron cases across the country and decided to play it safe by cancelling the awards and postponing it to April 2022.
The Grammy Awards will make its way to Las Vegas for the first time in history. The live show will once again be hosted by Trevor Noah and will air on Paramount+ and CBS from 8 pm to 11.30 pm Eastern Time.
The Grammy Awards was also postponed in 2021 due to concerns over COVID-19 and took place in March 2021 with attendees having to wear masks and social distance. The attendance at the awards ceremony was limited and many participants did not show up in person. The show consisted of a few live performances and a number of pre-recorded performances.
One of the reasons why the Grammy's was moved to Las Vegas was because most of the other popular venues in Los Angeles were already booked. This is the first time that Las Vegas will host the Grammys but the Latin Grammys have taken place in Las Vegas on six occasions so far.
MGM Grand To Host Grammys
The Recording Academy has confirmed that the MGM Grand Garden Arena will host the Grammys on April 3, which is a Sunday. The two big nominees at this year's Grammys are Jon Batiste who is nominated for 11 awards. The other big names that are in the running are H.E.R, Doja Cat and Justin Bieber who are nominated in 8 different categories.
The Recording Academy confirmed that they had received massive support from artists and performers who backed their decision to postpone the Grammys this month and reschedule the awards ceremony at the MGM Grand Garden Arena in Las Vegas, Nevada.