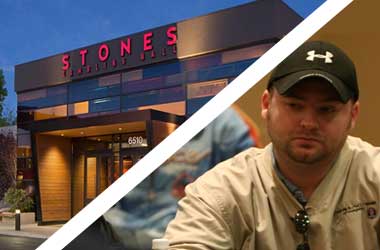 Stones Gambling Hall is continuing to fight a $10 million civil lawsuit in relation to the Mike Postle cheating scandal. The Northern California poker room has filed an updated motion this week to dismiss the lawsuit, in response to new allegations made by the plaintiffs.
Stones had previously filed a motion to dismiss in early March, downplaying the accusations as simply complaints usually made by losing gamblers. The plaintiffs then amended their allegations by specifying instances of cheating as well as adding new plaintiffs, bringing the number to 90, up from the previous 25. Poker player Marle Cordeiro also recently filed a separate lawsuit. They are all represented by prominent gaming lawyer Maurice "Mac" VerStandig.
The updated lawsuit accuses Stones of negligence, negligent misrepresentation, constructive fraud, and breach of the Consumers Legal Remedies Act (CLRA), among others. Apart from that, Stones also faces a libel claim from Veronica Brill, the poker player and former commentator who exposed the massive scandal last year. Stones original motion labeled Brill's accusations as "completely fabricated" and therefore should be dismissed.
Run It Once
Casinos Have No Duty Of Care To Players
The second motion filed by Stones reiterates their contention in their earlier motion, and maintains that the plaintiffs failed to show adequate facts and evidence to support their claims.
Furthermore, the filing refers to a 1997 case, proving that it is difficult to determine specific damages when it comes to gambling losses as they are largely speculative. Because of this, Stones argues that it was not negligent and cannot be made liable for gambling losses. The updated motion emphasizes that Stones does not have a duty of care to its customers.
Stones states that mere innuendos and insinuations do not constitute substantial evidence that poker room indeed committed negligence or fraud. Thus, the plaintiffs' allegations should be dismissed.
Stones' Latest Proclamation "Disheartening"
Reacting to Stones' latest motion, VerStandig said they are still reviewing and analyzing the court documents. The gaming attorney said Stones' proclamation that they do not have a duty of care to players is disheartening in light of the massive cheating scandal. He also hit out at the poker room for continuously characterizing his clients as "sore losers" rather than victims of alleged cheating.
VerStandig said they are eager to pursue their case and will not back off, saying they remain confident in the justice system. Stones' updated motion to dismiss was filed by King's Casino Management Corp on April 8.