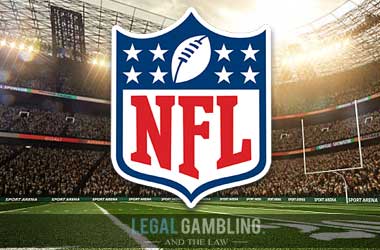 Big weekend in the NFL as we have some interesting storylines coming out of week 8. The trade deadline is this week as well, and there are more than a few teams looking to make moves to bolster their rosters.
Lets take a look at some news around the league.
The Browns have fired their Head Coach Hue Jackson after going 3-36-1 over the last 3 seasons. He is the latest Browns coach to flame out, following others who were fired such as Romeo Crennel, Eric Mangini, Pat Shurmur, and Mike Pettine. The Browns also cut ties with offensive coordinator Todd Haley. Both moves were necessary, but concerning for the development of rookie QB Baker Mayfield.
Former defensive coordinator Gregg Williams has been promoted to interim head coach in the meantime, but the Browns have a nice opportunity to get a jump start on scouting/recruiting their new head coach.
Some names to watch would be Minnesota OC John DeFilippo, Oklahoma HC Lincoln Riley, and Rams QB coach Zac Taylor.
Your New All Time Leading Scorer
In what may be the quietest news of the week, Adam Vinatieri passed Hall of Famer Morten Anderson for the all time scoring record (2544) in NFL history Sunday in the Colts win over the Raiders. Vinatieri left the game with 2550 total points, and still doesn't appear to be slowing down. Here's to you Adam Vinatieri.
Indianapolis Colts
Fitzmagic Saga Continues
Following a 4 interception performance, Dirk Koetter benched Jameis Winston in favour of Ryan Fitzpatrick in the 3rd quarter against the Bengals. Down 34-16 going into the 4th quarter, Fitzpatrick spurred a furious comeback that fell just short.
Fitz went 11/15 for 194 yards and 2 TDs, showing no fear and drawing praise from his fellow teammates. Koetter announced Monday that Fitz would be the starter moving forward as the Bucs prepare for Carolina. Winston is tied for the NFL lead in interceptions with 10 (Sam Darnold, Case Keenum) in over 100 fewer attempts than either.
"Forget Em, We Got The Win"
The Rams are now 8-0 following the exciting finish to their game against Green Bay on Sunday. With the Rams up 2, and a 7.5 point spread on the line, Todd Gurley decided to pull a Brian Westbrook and purposely fall down in bounds in stead of scoring a TD, which would have possibly helped the Rams cover. Fantasy owners were also not happy, as I'm sure the 6 points would have helped many win their matchups. In an interview following the game Gurley was quoted saying,
Man, forget fantasy and forget Vegas today. We got the win, so that's all that matters.
On The Block
Ahead of tomorrows 4 PM ET trade deadline, there are a variety of hot names on the trade block, and a few others rumoured as well. In years past, the trade deadline came and went without much buzz, but recently has become more important as teams looking to make a playoff run look to shore up positions of weakness. Players rumoured to be drawing interest include:
ARI EDGE Chandler Jones
ARI LB Deonne Bucannon
ARI LB Haason Reddick
BUF EDGE Jerry Hughes
BUF RB LeSean McCoy
CLE EDGE Jamie Collins
CLE QB Tyrod Taylor
CLE TE Seth DeValve
DEN EDGE Shane Ray
DEN WR Demaryius Thomas
DET WR Golden Tate
GB S HaHa Clinton-Dix
JAX EDGE Dante Fowler
MIA WR DeVante Parker
NYG CB Janoris Jenkins
OAK EDGE Bruce Irvin
OAK S Karl Joseph
SF WR Pierre Garcon
TB WR DeSean Jackson
Trades that have already happened
Amari Cooper > Cowboys
Raiders < 1st round pick
Damon Harrison > Lions
Giants < 5th round pick
Carlos Hyde > Jaguars
Browns < 5th round pick
Eli Apple > Saints
Giants < 4th & 7th round picks
There's your early storylines out of the week 8 contests. Thursday we will have more news, trade results, an injury report, and an updated hot seat watch (spoiler: there's no Hue Jackson). Cheers!