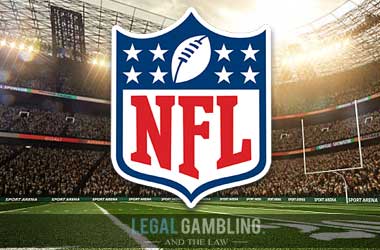 The NFL sent out a memo to all NFL franchises on April 14 outlining the list of rules that it wants players to follow during the offseason program.
The memo with the new list of rules was sent out after the NFL and the NFL Players Association (NFLPA) failed to come to an agreement on certain aspects.
A lot of these new rules and regulations have been introduced to address the COVID-19 situation and the protocols that players need to follow to protect themselves.
The first phase of the offseason program will run from April 19 to May 14. The players requested for this part of the offseason program to be held virtually and the NFL agreed.
No on field training will be permitted during this period as the NFL wants to focus on educating players about the COVID vaccine.
The NFL informed clubs it will restructure offseason programs, with Phase 1 extended to four weeks starting Monday, no on-field work until Phase 2 begins May 17 and a normal Phase 3 with four weeks of practice May 24-June 18, culminating with the mandatory minicamp. Memo: pic.twitter.com/GrFhO34jUD

— Tom Pelissero (@TomPelissero) April 14, 2021
The NFL is keen on getting players to take the vaccine as soon as possible along with support staff and their families. The vaccines will be rolled out based on how local regulations. The NFL has currently not made it mandatory for players to be vaccinated. The NFLPA is supposed to send across a vaccine related proposal to the NFL outlining what restrictions it wants eased for players and staff who have taken the vaccine.
Phase 2 Program Will Be Voluntarily
The second phase of the offseason program will take place from May 17 to 21 and will be a voluntarily program. Most of this program will also be carried out virtually but during this period, players have the option to engage in on-field training. The post draft minicamps which take place every year will be held during Phase 2.
Phase 3 Program Will Remain The Same
The third phase of the offseason program will take place from May 24 to June 18. This phase of the program will remain the same and consist of the usual 10 days of voluntary OTA work and the mandatory minicamps. NFL teams will be able to carry out their meetings virtually or in-person. Players and camps will have to go through all the required COVID-19 protocols which include contact tracing and the max number of individuals allowed in gatherings.
The NFLPA has pushed for the entire offseason program to be a virtual program similar to last year and has asked players to not attend the in-person meetings that are voluntary during the offseason program.