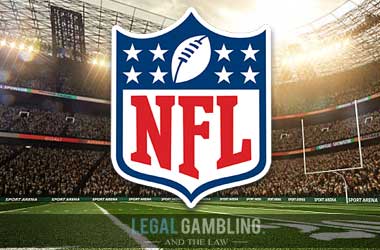 With a Thursday night barnburner on tap, week 3 is fast approaching and we're doing our best to keep up with everything that's happening around the league.
We have an updated injury report, an updated Hot Seat Ladder, and some of the big talking points around the league from the past week.
The Baltimore Ravens have been reportedly fined $200,000 for violating player-coach communication rules during the preseason. Only one player on the field may wear a helmet with headset capabilities at a time, and the Ravens were discovered to have had multiple players at multiple times wearing the Comm systems in their helmets. This fine brings the Ravens total to $700,000 paid over the past 2 seasons.
It's Not Quitting If You're Retiring
Bill cornerback Vontae Davis decided enough was enough, and "retired" in the locker room at halftime of the Bills game against the Chargers on Sunday. Davis says he made the decision because he didn't feel like he had the drive to play anymore, but teammates say they felt disrespected and it seems a bit fishy to me after Davis played all preseason and first game and didn't seem to be that rough, but to each his own.
Official statement from CB @vontaedavis. pic.twitter.com/8WXszhnrUo

— NFL (@NFL) September 16, 2018
The Bold And The Antonio
The Steelers locker room has seemed like a soap opera the past few seasons, Le'Veon Bell's extensive contract disputes and Ben Roethlisberger's "maybe I should just retire, maybe I shouldn't" antics are the big ones, but the Steelers turned from a blue-collar, small market team to media darling due to all the juicy headlines coming out of there recently.
Wide Receiver Antonio Browns is just adding fuel to the dumpster fire. Between getting in his offensive coordinators face on the sideline, tweeting threats at reporters, missing practice, and making headlines for his "trade me" tweet. Brown has never been the diva that other star receivers have been, but Head Coach Mike Tomlin needs to figure his team out before they implode.
Trade me let's find out https://t.co/4OeepI78zy

— Antonio Brown (@AB84) September 17, 2018
Kicking Hell
Sunday was a historically bad day for kickers. There were 19 kicks in total missed, including 12 field goals and 7 extra points. If you sit around all Sunday watching Redzone as I do, it felt like every time they panned to a field goal attempt, a kicker was blowing it.
Mason Crosby, Daniel Carlson and Zane Gonzalez all missed game winning/tying field goals, and Carlson and Gonzalez lost their jobs quickly after. Rams kicker Greg Zuerlein injured his groin pregame, and the Rams used their punter to kick an extra point and a field goal, opting to go for it almost every time. Here's to hoping NFL teams lose a little faith in their kickers, and we get to see some more 2 point attempts and 4th down conversions after Sunday's debacle.
Great Pass Rushers Are Hard To Find
Jon Gruden has the Raiders back in the news regarding a pass rusher, and it doesn't involve Khalil Mack…directly. Gruden was asked about his team's lack of pass rushing production, and his answer may trigger some people. "It's hard to find a great one," Gruden said.
Scott Bair of NBC Sports Bay Area.
It's hard to find a good one. It's hard to find one….you mean like…I dunno…generational edge rusher Khalil Mack? I wonder what the Bears are asking for him Jon, maybe you should give them a call
HOT SEATS!!!
Hue Jackson (Browns) – until the Browns win A game, I have no reason to put anyone else at #1. Here's to hoping the Browns get a dub.
Bill O'Brien (Texans) – where is the creativity O'Brien showed a season ago regarding Deshaun Watson? The O-line is terrible, but that's no excuse to lose a game to a Titans team missing half their offensive line and starting Blaine Gabbert.
Mike Tomlin (Steelers) – a big riser for me, the Steelers have not looked like the
same team this year, and it has nothing to do with Lev Bell. Tomlin has a
reputation of being too soft, and he is losing this locker room.
Pete Carroll (Seahawks) – another "players coach", Carroll went out and got Brian Schottenheimer to run the offense, and the results have been awful thus far.

Carroll also continues to disregard his offensive line, and my fear for Russell Wilson's health grows with every hit he takes.

Jason Garrett (Cowboys) – yes he got a win Sunday night, but this team is not good offensively. Jerry needs to cut the cord with Garrett and OC Scott Linehan if he wants to take advantage of Dak and Zeke's team friendly deals
Injury Updates
ARI WR Larry Fitzgerald (hamstring)- DNP Wed, questionable
ATL WR Julio Jones (calf)- DNP Wed, questionable
ATL G Andy Levitre (triceps)- placed on IR
ATL RB Devonta Freeman (knee)- DNP Wed, questionable
BAL LB CJ Mosley (knee)- DNP Wed, questionable
BAL RB Alex Collins (illness)- DNP Wed. expected to play
BUF RB LeSean McCoy (ribs)- says he'll decide Fri or Sat if he'll play
CAR TE Greg Olsen (foot)- out
CAR CB Donte Jackson (groin)- DNP Wed, questionable
CIN RB Joe Mixon (knee)- out
CIN C Billy Price (ankle)- out
CLE EDGE Emmanuel Ogbah (ankle)- out
DAL C Travis Frederick (illness)- out
DAL LB Sean Lee (hamstring)- DNP Wed, questionable
DEN QB Case Keenum (knee)- DNP Wed, precautionary, questionable
DET CB Darius Slay (concussion)- DNP Wed, questionable
GB QB Aaron Rodgers (knee)- questionable
GB CB Kevin King (groin)- DNP Wed, doubtful
HOU EDGE Jadeveon Clowney (back)- LIM Wed, questionable
IND WR T.Y. Hilton (quad)- DNP Wed, questionable
JAX RB Leonard Fournette (hamstring)- LIM Wed, questionable
JAX OT Cam Robinson (knee)- placed on IR
KC S Eric Berry (foot)- DNP Wed, questionable
KC DT Chris Jones (groin)- DNP Wed, questionable
LAC EDGE Joey Bosa (foot)- out
LAR K Greg Zuerlein (groin)- out
MIN RB Dalvin Cook (hamstring)- DNP Wed, questionable
MIN EDGE Everson Griffen (knee)- DNP Wed, questionable
NE EDGE Trey Flowers (concussion)- DNP Wed, questionable
NYG EDGE Olivier Vernon (ankle)- DNP Wed, questionable
NYG C Jon Halapio (lower leg)- placed on IR
NYJ S Marcus Maye (foot)- doubtful
PHI RB Jay Ajayi (back)- DNP Wed, questionable
SEA WR Doug Baldwin (knee)- doubtful
TEN QB Marcus Mariota (elbow)- questionable
TEN OTs Jack Conklin & Taylor Lewan- questionable
Lots of impact injuries this week, and we assume most of these questionable guys play. You can never be too careful though! Hope you're as pumped as we are for some great matchups this weekend.
We have got our eyes on NYJ@CLE, CIN@CAR, NO@ATL, SF@KC, LAC@LAR, DAL@SEA, NE@DET and PIT@TB. Enjoy!