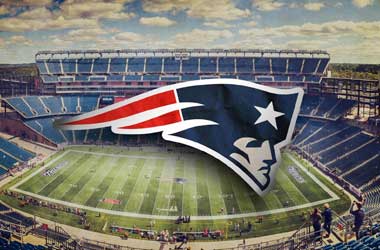 Going into Week 3 of the NFL season, the New England Patriots were talking about how they needed to play with increased energy and a sense of urgency. They followed that up with a lackluster performance in which they lost to the Detroit Lions on Sunday night by a score of 26-10.
Their play in the first half was particularly troubling. It might have been the worst half that the team has played under head coach Bill Belichick. Their offense was stifled and their defense appeared to be over-matched. Quite alarmingly, they had ball possession for just 8:34 compared to the Lions who possessed it for 21:26. It would seem fair that the head coach would be asked some hard questions especially after preaching energy and urgency all week.
NESN
Are The Patriots Good Enough?
Could it be that Belichick hasn't made the right personnel moves after losing Brandin Cooks, Danny Amendola and Dion Lewis? There are also questions about him deciding not to add any significant pieces to the defense? Could it be that this team just isn't good enough? The Patriots aren't the type of team to lose consecutive games. However, they were outclassed by the Jaguars last week and they couldn't come close to getting their act together against the Lions over the weekend.
After their loss to the Lions, Belichick said that his team didn't do much to give themselves a chance. He compared the game to the Week 2 loss to the Jags when they fell behind early on and couldn't catch up. The veteran coach went on to say that the team will have to work its way out of the funk and will look to do a much better job going forward. One positive is that there is still a lot of time to get back on track and they will be tested when they host the 3-0 Dolphins next Sunday.
Odds Don't Change A Lot
In a statement, Tom Brady said
We'll see. I'm not going to make predictions. It's about hard work, it's about commitment, it's about discipline, it's about doing the right thing. Obviously, we're not doing a great job with that, so we all gotta get back to work. You know, look at ourselves and figure out what we need to do to help the team win
While the Patriots have had a slot start to their season, they haven't really suffered a lot in the betting department. They started the pre-season with +650 odds to win the Super Bowl and on Sep 24 their odds stood at +800.