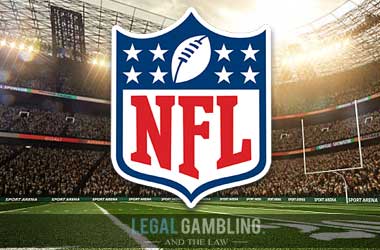 It's Thursday. You know what that means: NFL Football. Big NFC East matchup tonight with the Eagles and Giants facing off, and we're here to get you primed for the weekend with some notes from around the league.
Kind of a slow couple of days on the news front, but the injury tracker, and MVP race will still make an appearance, along with a few potential trade deadline candidates.
In what appears to be a trend this season, another record was broken. Drew Brees is now the NFL's all time leading passer in terms of yards. Monday night, Brees passed both Brett Favre and Peyton Manning to take control of the yardage record on a 62 yard touchdown to rookie Tre'Quan Smith.
Following the TD and breaking the record, Brees shared a nice moment with both his family and long time coach in Sean Payton, saying to both, "now lets go win this thing"
The Saints ended up beating the Redskins 43-19, and Brees is now the yardage record holder with 72,103 yards and counting. Brees is also just 1 passing touchdown shy of 500, which would put him in elite company with Peyton Manning, Brett Favre, and Tom Brady.
MVP Race
Pat Mahomes, Chiefs – Mahomes faced his toughest challenge yet against the best defence in the NFL. He still posted 313 yards on 22/38 passing, along with 2 picks.
Jared Goff, Rams – Down his best 2 receivers, Goff lead 3 scoring drives in the 2nd half and converted a huge 4th-and-1 QB sneak to seal the Rams 33-31 win
Drew Brees, Saints – The Saints are on a 4 game win streak, and Brees is now the all time leading passer in NFL history, and played his best game of the season, narrowing the gap between him and the top 2 on this list.
Philip Rivers, Chargers – Yes the Chargers are just 3-2, but put Rivers numbers up against any of these guys, and he is right there. If he can carry the Chargers to a top 2 or 3 seed in the AFC, he will be in contention
Kirk Cousins, Vikings – Same story as Rivers, sadly the Vikings may not have the wins to put him in contention. Played efficient and aggressive against Philly last weekend
Trade Targets
Is your team hurting at a certain position or 2? Here are some guys that may be on the move ahead of the week 8 trade deadline, and 2 potential landing spots for each
LeSean McCoy, Bills – Vastly under-performing this year, with just 170 rushing yards and no TDs on the year. Buffalo is in full rebuild mode, and could be looking to move McCoy for draft capital

Landing Spots – Philadelphia Eagles and Baltimore Ravens

Shane Ray and Shaq Barrett, Broncos – Underutilized after the Broncos spent a high 1st round pick on Bradley Chubb, still both offer a lot as a rotational pass rushers to a team in need of a boost of the edge

Landing Spots – Pittsburgh Steelers and Los Angeles Rams

Demaryius Thomas, Broncos – The Broncos also spent high picks on Courtland Sutton and DaeSean Hamilton, who appear to have a solid future in Denver. With the front office and coaching staff in flux, they could look to ship Thomas off for the right offer.

Landing Spots- Indianapolis Colts and Dallas Cowboys

Deonne Bucannon, Cardinals – The Cardinals may be looking at a full blown rebuild, and Bucannon has been a hot name in the rumor mill as he does not fit what Steve Wilks wants to do defensively.

Landing Spots- Cincinnati Bengals and Kansas City Chiefs

Tevin Coleman, Falcons – The Falcons are apparently very high on rookie Ito Smith, and with Devonta Freeman returning from injury, Coleman's time may be coming to an end in Atlanta as they prepare for a bit of a reload

Landing Spots- Philadelphia Eagles and Indianapolis Colts
Injury Report
Trying to make this shorter each week, and narrow it down to more impact players/ injuries that all but guarantee missed time or players who have been upgraded
CAR TE Greg Olsen (foot) – Questionable
CIN RB Gio Bernard (knee) – DNP Wed. Doubtful
CLE WR Rashard Higgins (knee) – Out
GB CB Davon House (shoulder) – Placed on IR
IND WR T.Y. Hilton (hamstring) – Doubtful
IND TE Jack Doyle (hip) – Doubtful
JAX RB Leonard Fournette (hamstring) – Out
KC EDGE Justin Houston (hamstring) – Doubtful
NYG TE Evan Engram (knee) – Out
PHI RB Jay Ajayi (knee) – Placed on IR
SF RB Matt Breida (ankle) – Doubftul
Enjoy the games this weekend, and good luck on any action you may have on the games.