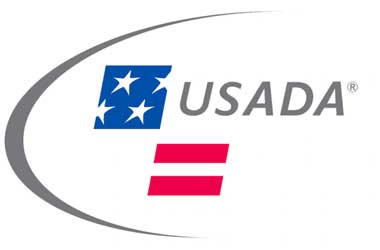 Sports betting has taken off in America ever since the Supreme Court struck down the PASPA 1992 law and left it into the hands of each state to legalize sports betting or not. More than 5 states have already legalized sports betting and another 10 plus states are in talks considering possible legislation.
The growth of the sports betting market has been significant within the last few months and that has caused concerns over match fixing and the integrity of sports betting leagues in the country. This is why the US Anti-Doping Agency (USADA) is eyeing a position that will place it in charge of ensuring the integrity of any sports event which is being wagered on.
USADA is thinking of expanding its roles in monitoring unusual betting activity. It already uses scientific and statistical methods to detect doping in athletes. Thanks to a proposed federal sports betting law, USADA many soon get what it wants.
In a statement, Travis Tygart, CEO of the USADA in Colorado Springs said
If legalized sports gambling and potentially match-fixing situations continue to come to light, it would be important to have a regulatory body to put rules in place and hand down any sanctions necessary. USADA would consider expanding our scope. We have had high-level conversations with several in the industry and folks on Capitol Hill.
Created in 2000, USADA is recognized as the country's leading drug testing body for athletes. USADA has made headlines most notably for pulling up disgraced cycling champion Lance Armstrong and a number of Mixed Martial Arts (MMA) fighters in the UFC.
Potential For Doping Higher
Senators Chuck Schumer (D-New York) and Orrin Hatch (R-Utah) worked together on a bipartisan bill called the em>Sports Wagering Market Integrity Act of 2018. The plan is to create a central authority that will monitor all the sports betting data from all over the country and analyze it for suspicious activity. Though the USADA is not named as the authority, the agency's top executives point out the similarities with regards to what they are currently doing.
Experts also point out that this is nothing new. Other countries have set-up a national anti-doping agency who is also responsible for ensuring the integrity of gambling. However, they do point out that if USADA wants the position; they will need people who come from different backgrounds and with different expertise to operate at full efficiency.
The bill proposed by Hatch and Schumer would also make it a crime to participate in doping fraud. It also requires USADA to participate in an information sharing agreement so that doping will be identified and stopped quickly.