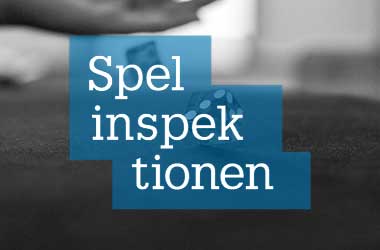 Summary
The updated guidance simplifies the criteria for duty of care action plans
Operators are required to implement a framework on how duty of care is carried out
The regulator reminds licensees that player protection remains their responsibility
Swedish gambling regulator Spelinspektionen has reminded licensed operators that they must have an action plan on how they'll carry out their duty of care obligations to customers.
The agency has issued new guidance on the matter but warned gambling firms who may soon have access to more player data that it remains their responsibility to identify signs of gambling harm and when to interact with players who have gambling issues.
Simplified Criteria for Duty of Care Action Plans
Operators are required under Chapter 14 of the Gambling Act to have in place procedures to protect customers from excessive gambling.
Among them is to engage with players who may be struggling with gambling problems based on indicators, such as increased deposit limits and extended gaming sessions. In such cases, the licensees should know what measures must be taken and the employees responsible for taking those measures.
All of these processes must be outlined in an action plan as part of the licensees' Duty of Care requirements.
In its updated guidance, Spelinspektionen has simplified the criteria of the action plan following feedback from operators. The modified version states that licensees must establish a framework on how duty-of-care procedures are conducted.
The framework must include details on the engagement with the customer in question, such as the advice given by the customer care team to the player. This could serve as a reference to the Support Line for players or a support organization in the local community, according to the updated guidance.
Additionally, the action plan must detail indicators of problem gambling, and if troubled individuals are identified and engaged with by staff based on those indicators, licensees must document examples of players showing threatening behavior, chasing losses, or may be under the influence of alcohol or drugs.
Operators must report if account restrictions were implemented especially for customers showing clear signs of problem gambling.
Spelinspektionen Says Guidance Not Exhaustive
Spelinspektionen noted that the duty of care guidance is not exhaustive and that licensees remain responsible for recognizing indicators of harm and acting promptly when gambling-related issues are identified.
The regulator added that the main aim of the duty of care requirements is to provide adequate protection for players and help those struggling with gambling harm. Therefore, it is essential that operators fully comply with these requirements.