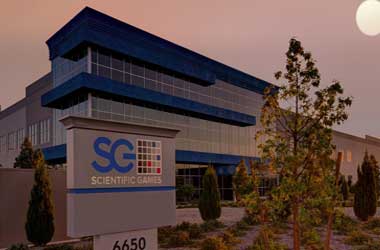 The contract to run the state lottery in Rhode Island is up for grabs and a number of prominent names are fighting for it.
The latest entry into the competition is gaming technology firm Scientific Games Corporation (SGC) who will compete with the likes of Twin River Worldwide Holdings (TRWH), Camelot, and Intralot. These operators are looking to bag a 20-year contract for running Rhode Island Lottery's operations.
The state lottery contract is currently held by International Game Technology (IGT). But their deal runs out in 2023 and Rhode Island is already moving forward with finding the next provider who will run the state lottery.
IGT was happy when Gov. Gina Raimondo floated the idea of extending the contract for another 20 years without going through a public bidding process. However, this was a controversial move that caused the state's Ethics Commission to carry out a probe. The decision also upset TWRH who threatened legal action against the state for not wanting to move forward with a public bidding process.
The importance of the Rhode Island Lottery to the local gaming market is pretty high. This is mainly because it runs most of the gambling in the state. Besides the lottery, IGT was allowed to install 85 percent of the slot machines on the gaming floors of the state's two casinos, even though TWRH owned them. The state lottery is also in charge of the new mobile sports betting product that was recently launched.
TWRH exec VP Marc Crisafulli pointed out that SGC's decision to join the consortium was a sure sign that the Rhode Island gambling industry was interesting enough to draw in additional investors. He also pointed out that IGT's management of the local industry was not as good as it could be, with the lottery being the lowest performer in almost all US states while its IGT slots did not perform as well as SGC slots in the two Twin River casinos.
TWRH Troubles
While TWRH is interested in getting the state lottery contract, the company has had to deal with a number of issues recently. TWRH recently reached a settlement with the state and agreed to pay an $180,000 penalty for violating the terms of its business license.
The violation was mainly about maintaining its debt-to-revenue ratio at 4:1. TWRH went to 4.5:1 earlier this year to give out rewards to its investors. TWRH claims that it was assured by state officials that this would not be a problem but the state decided to go after TWRH after it criticised the IGT contract extension.