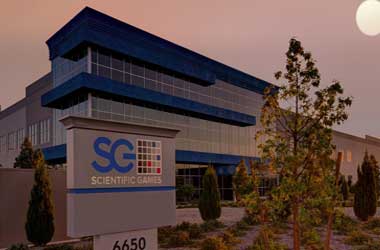 Scientific Games Corporation recently announced that it had received a 10-year exclusive sports betting IDDAA contract from Turkey. This is major deal for Scientific Games as Turkey is one of the world's largest sports betting markets and Europe's biggest. The contract was awarded to a joint venture company called Şans Girişim.
Scientific Games' partner in the venture is Sans Digital. It is an affiliate of Demirören Holding, one of Turkey's biggest companies with varied interests. It is also the lead partner in the venture.
The partnership will involve Scientific Games providing high-quality sports betting solutions to the Turkish market. This will be at both the retail and mobile level and ensure that Turkish bettors will have the best possible sports betting experience. Signing Scientific Games as the exclusive betting partner was not a difficult decision considering the company's vast experience in over 35 sports betting markets worldwide.
In a statement, Barry Cottle, Scientific Games CEO, said
This important contract is evidence that our efforts over the last several years to create a superior, all-inclusive sports betting offering is coming together through a collaboration between Scientific Games' Lottery and Digital groups. We are honoured by the trust given to us by Sans Digital and the Government of Turkey.
Sinan Oktay, Board Member of Sans Digital was also very happy with the 10 year exclusive betting contract and the partnership with Scientific Games. Oktay knows that an experienced player like Scientific Games will bring a lot to the table when it comes to providing quality sports betting options to potential customers.
High Quality Provider
The contract awarded to the joint venture company will give Şans Girişim the responsibility of setting up a national sports betting infrastructure in the country, which includes at least 5,300 retail locations.
Scientific Games will be providing all of the essential hardware and software to get the entire system up and running. The company will also be responsible for risk management when it comes to ensuring retail operations and businesses that are licensed for sports betting deliver a safe and responsible sports betting experience.
Scientific Games is one of the most reputed sports betting providers in the world. Its credentials include being the first company to implement a full-scale sports betting offering in the U.S. after PASPA 1992 was repealed by the Supreme Court in May 2018. Scientific Games is also the first associate member of the Global Lottery Monitoring System (GLMS) and has a certification from the World Lottery Association as a responsible gaming supplier