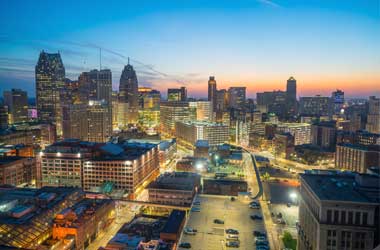 Michigan may not have made sports betting legal yet but the casinos are remain very optimistic and are already preparing for a sports betting launch. Local establishments are investing to prepare themselves for sports betting operations as they are eager to tap into the lucrative sports betting market given the popularity of sports in the state.
State authorities are expected to collect millions of dollars in sports betting taxes once the ban is lifted. However, there is no accurate number as of now to determine how much money a legalised sports betting market in Detroit will generate.
One of the more notable changes in Detroit's gambling scene is the new sports lounge near the hotel entrance of MGM Grand Detroit. Greektown Casino, which is operated by Penn National Gaming Inc., may not be far behind as its operator has concluded a deal with four separate internet gaming operators to bring sports betting to all of the locations it owns. There is a chance that two of those providers will operate in Michigan.
In a statement, Eric Schippers, Penn National senior vice president of public affairs said
We're envisioning what (sports betting) could look like if it were passed. Michigan is leaving a lot of money on the table it could be generating in tax revenue and benefits that could be funded from this. There's natural pressure to strike while it's hot. We're hopeful Michigan won't allow itself to get left behind.
Though Michigan has been fighting hard to legalize sports betting back even before the U.S. Supreme Court struck down PASPA 1992 in May 2018, current efforts have not seen a lot of progress. Neighbouring states like Indiana and Illinois have already legalised sports betting but Detroit is far behind as there are still no legal sports betting options on the table.
New Sports Betting Legislation
All this is set to change as Rep. Brandt Iden has plans to introduce legislation in September that would allow for legalised sports betting to take place both online and in brick-and-mortar facilities. The bill looks to outline regulations that will govern the industry along with an eight percent tax rate that betting operators will need to remit on online sports betting.
However, some legislators think that the proposed tax rate is too low. They are pushing for a 40 percent tax to be imposed on all online gambling activities. This high tax rate is to make up for the perceived loss of revenue from the Michigan Lottery as well as the land based casino industry which has struggled in recent times.