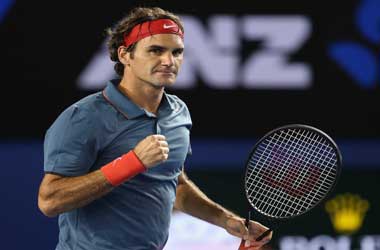 A little over two years ago, tennis pundits were writing off Roger Federer and urging him to call time on his illustrious career.
The Swiss great ignored his critics as he believed he still had what it took to play at the highest level and win. He had a phenomenal year in 2017 and entered the 2018 Australian Open as the defending champion and the number two seed.
Federer faced Tomáš Berdych in the quarter-finals and blew away his opponent in straight sets 7-6 (7-1), 6-3, 6-4 to book himself a place in the semi-finals against young Hyeon Chung from South Korea. The 21 year old Chung has already caused a major upset at the Australian Open after he beat former world number one Novak Djokovic.
The 37 year old Federer knows that he is just two matches away from winning back-to-back Australian Open championships but he is very keen on taking it one match at a time.
Australian Open TV
The other semi-final was between 6th seed Marin Čilić of Croatia and Kyle Edmund from Great Britain. Čilić won 6-2, 7-6 (7-4), 6-2 to book his place in the Final. Federer's biggest threat will be Čilić if he reaches the final but the 19 time Gram Slam winner knows that it would be perilous to underestimate the younger and unseeded players.
Federer was happy to see unseeded and young players do well at the Australian Open. While fans wanted to see old rivalries such as Nadal vs. Federer resume, the Swiss great said it was great for the game of tennis to see young players emerge in their early 20s rather than their late 20s.
In a statement, Federer said
I think it's a good thing. They got to make a move. I find it disappointing when their breakthroughs come at 27, because then we know them for seven years, let's say. I like it when we don't know the guys. I hardly know Chung. I've hardly spoken to him. I had one Nike appearance once with Edmund over in London. That's about it
This will be the first time that Federer and Chung play each other and it is very rare for the veteran Federer to face an opponent in the semi-final of a grand slam for the first time. This unknown factor could be to Chung's advantage but Federer has stated that he will play aggressive from the start. The Swiss great's main focus on Chung as of now is to see how well he serves and returns as that it will be critical factors in the semi-final.