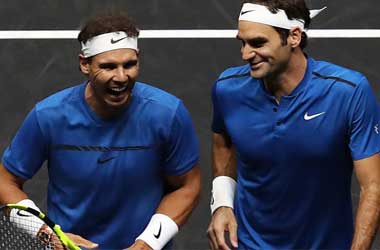 Roger Federer and Rafael Nadal have started 2018 on a winning note as both players have booked themselves a place in the quarter-finals of the 2018 Australian Open. Nadal who is the number one seed will have a tough quarter-final match as he takes on the number six seed in Marin Čilić. Federer who is the number two seed will also have to play well against Tomáš Berdych who is the nineteenth seed.
The two veterans had a great year in 2017 and showed that they still have what it takes to make it to the finals of a grand slam and win. Their path to the 2018 Australian Open title got a little easier as South Korea's Hyeon Chung eliminated Novak Djokovic in straight sets in the 4th round to win 7-6, 7-5, 7-6.
Djokovic, the former world number one did not have a great 2017 as he had to battle injuries and a loss of form. His 2018 campaign hasn't started very well as Djokovic once again was hampered by an injury and he looked mentally and physically tired against Chung.
Australian Open TV
Nadal and Federer are the favourites to lift the 2018 Australian Open championship but they are not going to fall into the trap of complacency and think past their next match. Federer who is the defending champions has been particularly impressive and is yet to drop a set. He is now just three matches away from winning another grand slam and will be confident going into the quarter-finals. He has played Berdych on 25 occasions and has won his Czech opponent on 19 occasions.
Nadal has looked extremely fit and has not let the extreme weather conditions in Melbourne cramp his style of play. He knows that he has a tough opponent in Čilić but is confident that he can go all the way. Nadal has played Čilić on six occasions and has won five of them. The only occasion when Čilić won was their very first meeting.
In a statement, Nadal said
All the matches are tough, and if you are in the quarter-finals of a grand slam, you can't expect an easy match. Against Marin will be a tough one, but at the same time, is a beautiful match to play against a great player. We know each other. We played a couple of times already