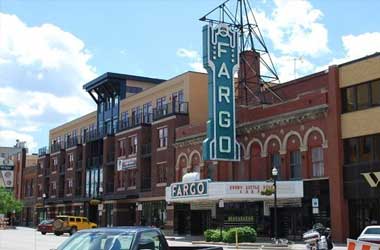 North Dakota residents won't be able to play online poker anytime soon after the state's Senate junked a bill that would have paved the way for online poker legalization across the state. Senators voted 47-0 to turn down House Concurrent Resolution No. 3012, which would have placed the question on the 2022 general election ballot, enabling residents to decide on whether or not online poker should be legalized in North Dakota.
The measure was put forward by Fargo Republican Representative Jim Kasper, a long-time online poker advocate.
The unanimous thumbs down given by the Senate on March 30, marked Rep. Kasper's second failed attempt to bring online poker to North Dakota.
Back in 2005, he also authored a bill seeking to legalize online poker in the state, but it was also rejected by state senators.
pokernewsdotcom
Rep. Kasper even brought prominent poker personalities, including 2004 World Series of Poker Main Event winner Greg Raymer during a hearing on his proposal, but it did nothing to sway the senators.
After 15 years, the Republican Rep. decided to make a second push, with high hopes that the recent rulings on the ongoing Wire Act case would somehow boost the campaign. But it wasn't enough to convince the Senate to support the bill. This means it will take another two years before the subject is put back on the agenda.
The Senate has remained strongly opposed to any form of gambling expansion in North Dakota, something that Rep. Kasper says has been depriving the state of significant online gambling revenue. When he launched his latest online poker bill in January of this year, Rep. Kasper claimed that the state is home to "thousands" of online poker players who are forced to play in unregulated sites that are not taxed.
In his 2005 measure, he also claimed that North Dakota would benefit from a massive $500 million annual revenue if online poker is legalized in the state. Those figures are somewhat exaggerated though, considering that North Dakota's population only sits at just over 765,000 based on the 2020 census.
Sports Betting Bill Fared Better
While Rep. Kasper's recent online poker campaign has been a total failure, his sports betting measure received a warmer response, though it was also ultimately rejected in the Senate. House Concurrent Resolution 3032 was turned down by a 24-23 vote, which indicates that sports betting could be legalized first in North Dakota, if future efforts prove successful.