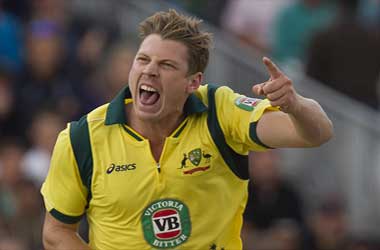 Australian all-rounder James Faulkner played an important role for his team in the 2015 World Cup and helped Australia go on to win the Championship. His contributions in the final earned him the man of the match award.
However, things haven't gone well for Faulkner in the last for few years and he is no longer part of the ODI squad nor will he play at the 2019 World Cup. Faulkner caused quite a stir down under after he posted an Instagram post with his boyfriend and partner and used a hashtag #togetherfor5years.
The post got a lot of attention and the LGBT community came out in support for Faulkner finally coming out of the closet and being proud to let the world know his sexuality.
However, Faulkner came out with another post and said that social media had wrongly interpreted his post which was done in jest.
Faulkner denied that he was gay and stated that he was only friends with his roommate who was also his business partner. He thanked the LGBT community for the outpouring of support and tried to play down his misunderstood Instagram post by saying let us not forget that love is love.
LGBT Community Hits Out
Faulkner's sudden change of stance on his position of being gay caught the LGBT community off-guard and made them furious. Politician Jason Ball who announced he was gay in 2012 was very disheartened to see that someone as popular as James Faulkner playing with the emotions of gay people.
In a statement, Ball said
James Faulkner making a joke about being in a same-sex relationship may seem like a bit of fun to him and his teammates but the reality is that for thousands of young people struggling to come to terms with their sexuality, coming out is one of the hardest things they'll ever do and this makes a mockery of that struggle.
Ball went on to label was Faulker did as 'puerile locker room' behaviour and said this type of social media fun just made it more difficult for closeted athletes and players to be themselves when being gay is made fun off on social media.
Faulkner would later go back to the misunderstood and controversial Instagram post and use brackets to add the word 'best mate' at the side of boyfriend to clarify that he isn't gay!
There seems to be a misunderstanding about my post from last night, I am not gay, however it has been fantastic to see the support from and for the LBGT community. Let's never forget love… https://t.co/nGzoXA8zAF

— James Faulkner (@JamesFaulkner44) April 30, 2019