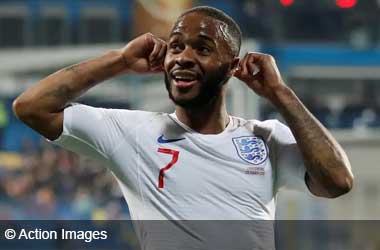 England football fans have a reputation of being rowdy and notorious both in person and over social media. Over the years, the amount of abuse football players are subjected to over social media has increased and the players are screaming out for help.
Raheem Sterling became the latest player to put out a call for help. Sterling called on top social media companies like Facebook and Twitter to do more to stop the abuse that players are subjected to via their social media platforms.
In the past, black players were subjected to racial abuse at the stadiums as fans chanted abuse or held up banners that were offensive. Now, they have found new ways to hurl racial abuse at black players in the England football team and the Premier League.
BBC Newsnight
Since just about all football players are on popular platforms like Instagram, Twitter and Facebook, they open themselves up to feedback from their fans and critics. A recent report commissioned by the Professional Footballers Association (PFA) saw Signify Group and Kick It Out analyse Twitter messages that were sent to 44 top football players.
Signify Group is a data science company and carried out the study covering both current and ex-football players. The data showed that during the first 6 weeks of football resuming in England after the pandemic, more than 820,000 tweets were sent out to these 44 players. Out of these tweets, more than 3,000 of them had explicitly abusive content.
Fifty six percent of the abuse in this abuse content was racist abuse and 29 percent of this racial abuse came in the form of emojis which Twitter is not very good at policing. Twitter responded to the study saying they take racial abuse very seriously and will work together with football stakeholders to see how they can help address this issue better.
Social Media Companies Must Do More
Raheem Sterling is not buying that standard explanation from Twitter. He claims that social media companies have the technology to do more and stop racial abuse from happening but doubts whether they have the will to do so. Sterling also wants football clubs and associations to put more pressure on social media platforms to stop racial abuse.
The PFA has called for social media companies to police emojis better and ensure that online actions have offline consequences which will help reduce online racial abuse.