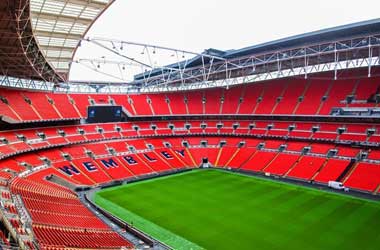 England have been rather cautious in getting back to normal life as there are still major concerns over COVID-19.
The English football team took on Wales at an empty stadium in Wembley and went on to win rather impressively after registering a 3-0 scoreline yesterday.
The government has been under pressure for some time now to start allowing fans back into the stadiums.
Former players Roy Keane and Ian Wright slammed the government for being too ridged with their rules and claimed that English fans should have been allowed into Wembley to witness their team overpower Wales.
This was the first home game for England since COVID-19 hit and the government thought it was too dangerous to allow fans. As a result, the two sides had to be content playing in front of empty seats which is a very uncommon sight in England, given that football is the most popular sport in the country.
Ian Wright said he was baffled that the government would continue to ban fans from stadiums. He claimed it made no logical sense as the government is currently allowing the public to go to the cinema but not allowing fans inside a stadium. The government is allowing 4,700 fans to unite in London's O2 Arena in December for a concern and is also opening the Royal Albert Hall for events during the Christmas season.
Roy Keane shared similar views and claimed that if the government was still keen on enforcing social distancing, they could have allowed a minimum of 10,000 fans inside Wembley Stadium.
The two ex-players said that the government has to take a decision sooner rather than later and allow fans back into stadiums as otherwise smaller football clubs were going to collapse as they were struggling financially.
Football Players Break Social Distancing Rules
While fans are being kept away from football games, the players are finding it hard to maintain the tough social distancing measures. England head coach Gareth Southgate has been frustrated with his players flouting the rules and showing complete disregard to his leadership.
Tammy Abraham, Jadon Sancho and Ben Chilwell broke the rules when they were filmed at a party and were dropped for the game against Wales. The England head coach experimented with new players in the game against Wales and will be pleased with their performance.