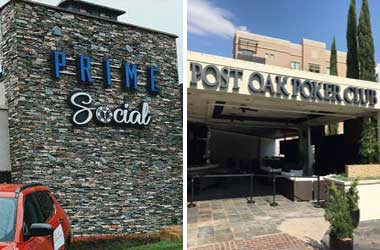 Houston's Prime Social and Post Oak Poker clubs are set to reopen soon after a public nuisance lawsuit filed against them was eventually dropped.
It was previously brought to light that both clubs paid Harris District Attorney Kim Ogg's former consultant and a few others $250,000 to draft a city ordinance protecting the club's operations.
However, the said ordinance was never officially drafted or voted on.
In May, officers from the Vice Division of the Houston Police Department raided Prime Social and Post Oak, arresting nine individuals, including the owners and managers of the clubs, on charges of money laundering and engaging in organized crime.
However, Ogg dismissed the charges two months later after it was revealed that Amir Mireskandari, Ogg's former consultant, approached the owners of the clubs asking for money in exchange for the clubs' legal protection. Ogg dropped the charges citing a potential conflict of interest.
KPRC 2 Click2Houston
Due to the lack of criminal conviction, there is no foundation for a civil suit against both clubs, according to First Assistant County Attorney Robert Soard. Prosecutors are expected to re-file the suits once the county gathers enough evidence.
Corrupt Justice System
The larger of the two clubs, Prime Social Club issued a statement in response to the latest development through its consultant and spokesperson Wayne Dolcefino who said the case was a joke in the first place and was only lodged to justify the corrupt prosecution of the club's employees.
Dolcefino went on to say that the injustice destroyed lives and caused significant financial damage to the club. He stated that the Texas had a corrupt criminal justice system which he felt unfairly targeted the poker club.
Mireskandari received $250,000 from Prime Social on a promise that the club would be provided with solid legal operating grounds. However, it was later revealed that Mireskandari was working for the DA office during the time he entered negotiations with the club and no lobbying on behalf of the club actually took place.
Prime Social criticised the credibility of Ogg and her office after they appeared to distance themselves from Mireskandari in light of the shocking revelation. Joseph Maglio, Prime Social Club's defense attorney said his clients were victims of fraud.
Clubs Re-opening Soon
During the raids, close to $206,000 was seized from the two poker rooms. A number of employees ended up losing their jobs as a result. Ogg said the money will be returned to the clubs. Both poker rooms are now in the process of restoring their operations and rehiring employees. Business is expected to be back to normal in the coming weeks.