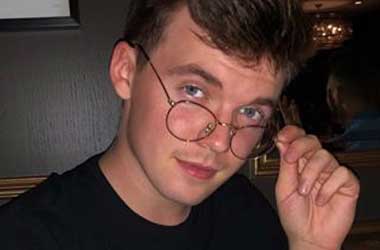 Summary
Poker community cautioned of Disney star turned scammer Grayson Hunter Goss
Goss is reported to have scammed $100,000 from poker streamer Ludwig
Goss had earlier scammed RampagePoker for $1,000
The poker community tends to look out for one another mostly as they don't take kindly to cheaters, scam artists and conmen.
The poker community has received a warning to be careful of dealing with Disney star Grayson Hunter Goss who has acted in a number of productions such as S.H.R.I.E.K, Sofia the First, Main Street Meats and The Mick.
Goss Scams Ludwig And Pockets Over $100,000
Poker streamer Ludwig recently made the headlines when he played host at the Hustler Casino to a celebrity cash game. Ludwig ended up winning $400,000 and he took half of that in cash and the other half was deposited into his account. Ludwig claims he took $100,000 to Las Vegas where he ended up meeting Grayson Hunter Goss who he did not know personally.
Goss told Ludwig that he was a professional gambler and sports bettor, who had an algorithm that could beat any game. He initially convinced Ludwig to trust him and loan him $6,000 promising 30 percent on his winnings. Ludwig would wire another $5,000 in cryptocurrencies to Goss and ended up cashing out $17,000.
Now that he trusted Goss a little more, Goss sold him on betting on tennis match during the 2022 French Open. He asked Ludwig to send him as much money has he could as he claimed that he knew Green female player Maria Sakkari was going to lose her game against Karolina Muchova since she had just broken up with her boyfriend.
Ludwig sent $50,000 to Goss and Goss reportedly put $40,000 on Sakkari who did go on to lose the game like Goss predicted. The bet ended up netting Ludwig a payout of $108,000 which he claimed that Goss never paid him. Ludwig has waited patiently the last few weeks to get the cash but it appears that Goss has ghosted him.
Goss Also Ghosted "RampagePoker" For $1,000
Ludwig responded to a social media thread that Ethan "RampagePoker" Yau recently posted on Twitter highlighted how he got scammed for $1,000 by Goss. "RampagePoker" claimed that he loaned Goss the $1,000 for a cash game and never heard from him again. "RampagePoker" claimed he did not know Goss personally but decided to give out the small loan due to the blue tick he had against his name on Twitter.
The two poker players have now warned the poker community to be aware of Goss and not loan him money as they will most likely never see it again!