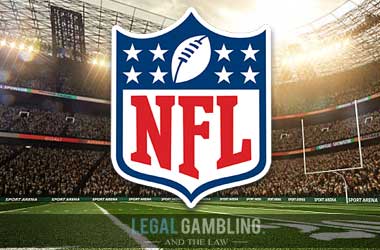 It's finally here. NFL Week 1 has arrived and I hope you're excited as I am. There's a lot of great storylines leading up to the season and a lot has happened over the past week or so. Let's take a look:
OBJ, AR12, and AD99 All Setting Records
Arguably the 3 best players at their respective positions all agreed to long term deals in the past week. The Giants made Odell Beckham Jr. the NFL's highest paid Wide Receiver with a 5 year, $90 million dollar deal while the Packers extended Quarterback Aaron Rodgers for 4 years and $134 million, with a whopping $98 million in guaranteed money.
Meanwhile in Los Angeles, the Rams finally #PaidTheMan and locked up Defensive Tackle Aaron Donald with a 6 year, $135 million dollar extension ($86 million guaranteed), making him the highest paid defensive player in NFL history, at least for a couple of days…
Return of the Mack
The Monsters of the Midway are back. After failing to agree to a long-term deal with Edge Rusher Khalil Mack, the Raiders shipped him off to Chicago for a package headlined by the Bears next two first round picks. Mack almost instantly agreed to a 6 year, $141 Million dollar deal with $90 Million in guarantees, one upping Aaron Donald and becoming the highest paid defensive player in the NFL. Mack joins an up and coming roster in Chicago led by new Head Coach Matt Nagy and Quarterback Mitchell Trubisky.
Bad Luck in the Bay
After a promising finish to the 2017 season, the San Francisco 49ers are primed to be a major player in the NFC this season. However, the 9ers are hoping that Running Back Jerick McKinnon's torn ACL does not derail their season.
San Francisco signed McKinnon this past offseason to take over as their primary ball carrier, hoping he'd be a better fit in Kyle Shanahan's zone running scheme than the departed Carlos Hyde. They will now try to replace McKinnon with a committee approach led by second year back Matt Breida, who flashed potential in limited action last season, and veteran Alfred Morris, who has familiarity with Shanahan's offense from their time in Washington together.
Foles Watch in Philly
It has only been 9 months since Carson Wentz was lost for the remainder of the 2017 season, and only 7 months since Nick Foles brought Philadelphia their first Super Bowl. Carson Wentz was immediately on the road to recovery, hoping to prove the doubters wrong and take the Eagles to a Super Bowl of his own.
All offseason, it appeared Wentz would be ready sooner than later, with video of him running and throwing in practice sweeping across the Internet. Wentz will have to wait at least another week however, as he has not been cleared for contact. Nick Foles has been named the interim starter, and will lead the Eagles as they start their defense of their Super Bowl Thursday night against the Falcons.
Historic QB Class Gets Ready to Take the Field
In April, a record 5 college quarterbacks heard their names called in the first round of the NFL Draft. Baker Mayfield (Browns), Sam Darnold (Jets), Josh Allen (Bills), Josh Rosen (Cardinals), and Lamar Jackson (Ravens) were all selected in hopes of leading their respective teams back to the promised land. Some will just have to wait longer than others, as only Sam Darnold has been named the Week 1 starter for his team, making him the youngest opening day starting Quarterback since the 1970 AFL-NFL merger.
Many speculated that Josh Allen would start for the Bills, but Nathan Peterman holds that title for now, but don't be surprised to see Allen sooner than later. The same goes for Josh Rosen in Arizona, as Sam Bradford's glass knees are bound to give out at some point this season.
Comeback Kids
The Comeback Player of the Year is not always as publicly glamorized as MVP or Offensive/Defensive Rookie of the Year, but this season that may change. This may be the best collection of talent the award has ever seen.
Quarterbacks Andrew Luck, Carson Wentz, and Aaron Rodgers, who is also an early favorite for NFL MVP, are all eligible and primed to make a run at the award. Another name to keep an eye on is recently paid Odell Beckham Jr., who only played in 4 games a season ago.