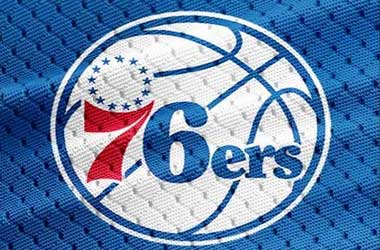 The Philadelphia 76ers are having a ball as they registered their 15th consecutive win this season with a 121-113 victory over the Atlanta Hawks on April 10. The 76ers are a step closer to securing their place as the number 3 seed in the Eastern Conference with the Cleveland Cavaliers in fourth place.
The 76ers went into the game on Tuesday night with a 14-0 streak and knew that they needed to secure one more win to set a new franchise record. They were the favourites as the Hawks have had a terrible season and have long been eliminated from the playoffs. The match was close at times but in the end the 76ers had too much power in both defense and offense for the Hawks to overcome. The Hawks finished their season with a 24-58 record which is their worst season performance since 2005.
The Atlanta Hawks found it difficult to stop JJ Redick who scored 28 points which included 6 out of 9 shots from beyond the 3 point arc. Former Hawks players Marco Belinelli and Ersan Ilyasova also had great night against their old franchise and scored 20 and 26 points respectively.
House of Highlights
The 76ers will play their final regular NBA game on April 11 against the Milwaukee Bucks who are ranked in 6th place in the Eastern Conference. The 76ers are playing at home and would like to extend their winning streak to 16-0 as that will also help them secure their third seed position as the regular season closes out.
Ben Simmons Certain Of Being Rookie of the Year
76ers Ben Simmons did not have a great night against the Hawks but is still confident that he will finish the season and be named 'Rookie of the Year'. Simmons suffered a stomach flu and finished the night with 10 rebounds, 6 assists and 13 points.
Simmons remarks of being named 'Rookie of the Year' stirred up some of the rising stars in other teams but Donovan Mitchell who plays rookie guard for Utah Jazz handled himself like a pro when asked about what he thought about Simmon's remarks.
In a statement, Mitchell said
I really don't care. The biggest thing for me is that we're in the fourth seed and fighting for the third seed. If I'm worrying about individual awards, I'm giving up on my teammates and what we're trying to build here. Clearly, I'm not the one losing sleep over this. I don't care