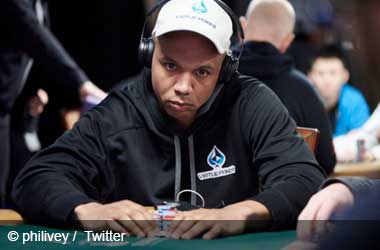 A federal judge from New Jersey has approved the Borgata Casino's motion to proceed going after poker pro Phil Ivey's assets in Nevada.
The Atlantic City casino had started going after the poker star's assets in Nevada after finding that the latter did not have any assets in New Jersey.
Borgata has decided to go after Ivey's assets in Nevada which are estimated to be $100 million. The casino is expecting to collect around $10.16 million which Ivey owes them.
However, it seems that the figure might be too low considering that there is a high probability of thrice that amount being pursued in damages based on the last filing from the casino.
The case has received a lot of media attention over the past few years. It started several years ago when Phil Ivey had worked it out with his playing partner, Cheung Yin "Kelly" Sun into using 'edge sorting' or counting cards to beat the house. They used it at the Borgata as well as a casino in London, England. They took a little over $10 million from each of these casinos.
Edge sorting is a technique used by gamblers, in which they identify the unintentional differences at the back of the card. This gives them the idea of whether the card presented was a high card or a low card. Edge sorting has been considered cheating by the casino industry as it hurts the idea of winning something "by chance".
Ivey then used the money earned from Borgata to travel all over the world and indulge himself in high-stake poker games. The Borgata was already eager to collect from Ivey but the poker pro kept appealing the case which caused a number of delays.
No Assets In New Jersey
The Borgata had already examined Phil Ivey's assets in New Jersey and found nothing worth pursuing. Considering that there were no other options left to collect from Ivey in New Jersey, they pursued his assets in Nevada.
Borgata's lawyers were certain that the value of those assets in Nevada were estimated to be $100 million. They were also certain when they said that Ivey had purposely flushed out his assets in New Jersey to offshore accounts in order to avoid having them garnished or executed.
Phil Ivey continues to stated that he is innocent of cheating but given how this case has played out in both US and UK court's, his reputation has taken a beating. He may avoid the United States for a while, given the status of his case, but Ivey seems to be adamant in joining other poker tournaments in the Asia-Pacific region where stakes can be much higher.