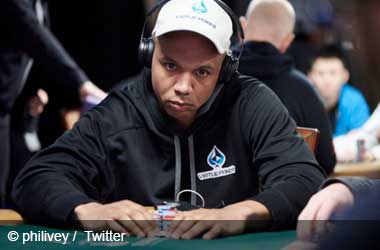 Poker Hall of Famer (PHoF) Phil Ivey has made more in the last few years for his legal battles in the UK and the United States. Ivey is ranked in 9th place on the All Time Money list and will go down in the books as one of the greatest poker players in the game.
Phil Ivey and his edge-sorting techniques have made the headlines for several years because the legal proceedings filed against him have tarnished both his reputation as well as hurt his winnings.
Ivey has been in a legal tussle with the Borgata Casino in Atlantic City over his winnings of $9.6 million which he won back in 2012. The Borgata accused Ivey of edge-sorting or counting cards and took him to court. Ivey faced a similar lawsuit from Crockfords – a London casino who also claimed that he used edge-sorting to win over $10.2 million.
Both casinos went after Ivey and the poker player also fought back. However, recent rulings in the case have been in favour of the casinos and Ivey has not been able to recover his funds or clear his name in 2018.
2018 Has Been Good On The Felt
While Ivey has not had a lot of success on the legal front, he has found success yet again on the felt. Phil Ivey stopped playing poker during the last couple of years and made very few appearances. However, he was once again seen at popular poker tournaments in 2018 which included the World Series of Poker (WSOP) in Las Vegas and the Triton Poker Super High Roller Series which took place in Montenegro.
Triton Poker has gained a reputation this year of being the premier high roller tournament for poker players from all over the world and it was interesting to see Ivey back to play high-stakes poker. He did very well at the Montenegro event winning the HK$250,000 No Limit Hold'em – Short Deck Ante Only 250K and taking home a little over $600,000 in May.
Triton Poker

Just a few days later, he ended up finishing in third place at the HK$ 1,000,000 No Limit Hold'em – Short Deck Ante Only 1M event and took home a whopping $1,666,480 for his efforts. He also had a 6 figure payout at the 2018 WSOP.
We can expect more of Phil Ivey in 2019 as he looks to put his legal troubles behind him and once again show the poker community why he is rated as one of the best players in the world.