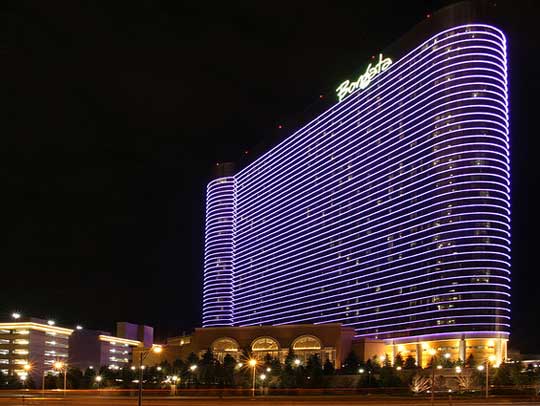 The Borgata Hotel & Casino in Atlantic City is supposed to pay poker player Phil Ivey and his partner Cheng Yin Sun $9.6 million that the pair had won during their visits to the casino back in 2012.
Ivey and Sun played baccarat at the casino and went on a winning streak that helped them to win over $9.6 million in prize money.
The casino filed a lawsuit stating that both players cheated by resorting to edge sorting, an illegal method of marking cards that gives then an unfair advantage and significantly increases their probability of winning against the house. Phil Ivey has denied these charges stating that he never cheated and the process of edge sorting is nothing but a unique skill that he and Sun have practiced and developed.
Ivey was also accused of using edge sorting at a Mayfair casino in the United Kingdom and winning more than $11 million. The casino filed a similar suit claiming that Ivey had used illegal practices to win that amount and the court found Ivey guilty and ruled in favour of the casino.
The Borgata was hoping that it could get a similar verdict but Phil Ivey decided to file a counter-suit stating that the casino knew what he and Sun were doing at the table but encouraged them to play instead of stopping them. He also stated that the casino used cocktail waitresses and a constant flow of alcohol to try and distract them from their game. The counter-suit also states that the Borgata destroyed the cards in question in order to destroy evidence that was very important to the case.
Ivey's lawsuit has not gone down well with the Borgata as they believe it is a strategic move to delay the process and distract the courts from the real matter at hand. The casino decided to file a claim asking the court to dismiss Ivey's lawsuit.
The casino filed a claim that said
The facts of this case are undisputed that Mr. Ivey and Ms. Sun set out to deceive Borgata with their sophisticated scheme and they were successful in doing so. This issue is, and has always been a simple one: is edge sorting, as specifically admitted to and practiced by Mr. Ivey and Ms. Sun, cheating or unfair play? There is no defense that changes the underlying nature of defendants' edge sorting scheme. It is either permitted or not, lawful or unlawful, and that is the question before this court.