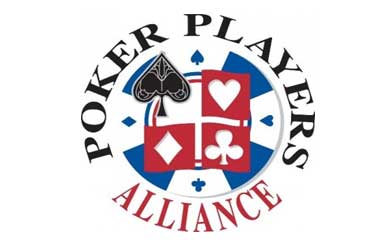 Kentucky's legal battle with the online poker industry has been going on for almost a decade.
The state government had targeted the online poker industry in 2008 when Kentucky Governor Steve Beshear collaborated with a legal firm to seize 141 domains that had links with the gambling industry.
The state managed to get a few gambling companies to make settlements as they had registered their domains with U.S registrars.
Kentucky would later step up its efforts against the online gambling industry in 2010 when it decided to target two of the biggest online poker websites in PokerStars and PartyPoker.
Bwin.party the parent company of PartyPoker decided to avoid the legal battle and in 2013 decided to pay a sum of $15 million in order to have Kentucky drop the case. PokerStars did not give into this whitemail and decided to fight the case which is still being processed in the court of law.
Now the Poker Players Alliance (PPA) has decided to throw its support behind PokerStars and has filed a joinder to battle the state of Kentucky. The PPA represents around 14,000 poker players and PPA members in Kentucky and wants to make sure their views and opinions are also hearing during this case. There is still no confirmation from the PPA as to whether their filing has been accepted in court.
PPA Executive Director John Pappas was critical of Kentucky and the way they have continuously targeted the online gambling industry. Pappas stated that the state government was using a strategy of trying to take money from private consumers in order to pursue their personal and political indulgences and were basing their entire case on a 19th century law which was archaic.
He also stated that the state had invested a considerable amount of time and money on pursuing this case when it could have been used to benefit the taxpayers of Kentucky. Amaya Inc, the parent company of PokerStars was very pleased that the PPA had decided to support PokerStars and stand as one and fight the state of Kentucky.
In a statement, Eric Hollreiser, Amaya's Vice President of Corporate Communications said
We welcome the intervention of the Poker Players Alliance to this suit and believe they represent the true interests of Kentucky residents and Kentucky poker players. While we do not believe the suit has merit and will continue to pursue the case in the courts, if there is a monetary judgement it should go toward the consumers who played on PokerStars and not to line the pockets of opportunistic plaintiff's attorneys.