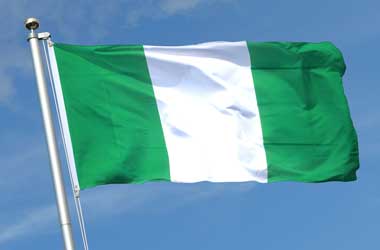 The African market is one of the fastest growing online gaming markets in the world. Gaming analyst have long pegged Nigeria to be one of the African countries that experiences strong iGaming revenues but that hasn't been the case. For years, the slow Internet speeds and fear of fraud have made Nigerians hesitant about betting online.
Local IT providers have developed safer and secure online payment processors which have given Nigerians the confidence to bet online and this has reflected in iGaming revenues. New digital payment systems are emerging in the country which promise fast and secure payment options and Nigerians are now confident of betting online.
In a statement, Seun Anibaba, CEO of Lagos State Lotteries Board, said
We have seen significant growth in the number of payment solutions that are available. All that is definitely changing the gaming space. The operators will go with whoever is faster, whoever can connect to their platform with less issues and glitches.
This has encouraged growth in the sports betting sector which witnessed a 30 percent growth in taxes in 2016 and a 40 percent growth in taxes in 2017. The growth in the betting sector corresponds with the increase in online payments. Data from the Nigeria Inter-Bank Settlement System (NIBSS) show that 14 million internet payments took place in 2016 and that number more than doubled in 2017 to reach 29 million. Things are continuing to improve in the online payment sector as the first quarter of this year saw 10 million internet payments.
Naij.com TV
Sports Betting Growing Rapidly In Nigeria
Nigeria has witnessed a surge in sports betting revenue and the 2018 FIFA World Cup has provided yet another boost to sports betting operators in the country. This surge has to do with the improvement in internet connectivity, lower data charges and better payment processors.
Paystack and Flutterwave were named as two of the better options for online payments. Both were founded in 2016 and have been delivering solid service since then. Additionally, both of them have received big shots to the arm thanks to foreign investment. Paystack has received $1.3 million from foreign investors while Flutterwave managed to raise $10 million in 2017.
The iGaming boom in Nigeria has not gone unnoticed by foreign investors. There are quite a few foreign operators eager to launch operations in the country and capture a piece of this market. Some of these operators include companies like Goldbet, 1XBet and DOXXbet.