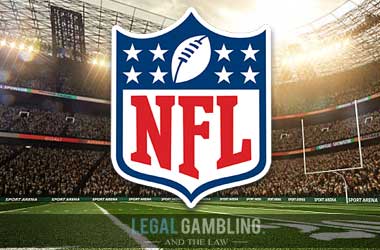 Great matchup tonight with the Colts taking on the Patriots in Foxborough, and a lot of good looking contests this weekend. Kind of a slow news week, but we have some of the big stories from around the league. We also have an updated injury report, MVP Ladder, and Hot Seat watch.
Amidst the collapse of the Pittsburgh Steelers early this season, and all the controversy surrounding the team, many wondered if Le'Veon Bell would ever suit up in black and gold again.
Earlier this week, Bell stated that he would return to the Steelers after their week 7 bye. I just don't understand how this change of heart could occur, and still question whether Bell is just playing the Steelers in an attempt to get traded or if he really is all in on the remainder of this season.
Jets' Anderson Avoiding Suspension
The NFL has released a statement saying they will not suspend Jets' WR Robby Anderson. Anderson was arrested twice in less than a year. In May of 2017, Anderson reportedly pushed a police officer, and was arrested on reckless driving charges this past January. In that situation, Anderson attempted to evade police officers at speeds exceeding 100 MPH, resisted being placed in handcuffs, and also threatened the family members of one of the arresting officers.
Dez Will Be Back "Soon"
Dez Bryant tweeted that he would return to action sooner than later, and Twitter erupted with speculation. He followed that up saying he'd prefer to sign with the Cowboys, even after knocking their playcalling and coaching. Dez would certainly help a Cowboys passing game ranked near the bottom of the league.
I'll rather it be the Dallas Cowboys if not I'll be ready to play somewhere else https://t.co/IRUmDXMZa7

— Dez Bryant (@DezBryant) October 2, 2018
More Records
The NFL as a whole has reached a new peak of passing offenses. This season, the NFL has surpassed the record of most passing touchdowns through 4 weeks at 228. This is 20 more than the previous record of 205, set in 2013.
MVP! MVP!
QB Pat Mahomes, Chiefs – Mahomes slightly edges out Jared Goff here, mostly due to his play Monday night. Facing adversity for the first time, Mahomes rallied the Chiefs to the W
QB Jared Goff, Rams – Goff had a career game Thursday, throwing for 465 yards and 5 touchdowns, with some beautiful throws
QB Drew Brees, Saints – huge gap here between the top 2 and Brees. Played so-so Sunday, half his passing yards came after the catch
EDGE Khalil Mack, Bears – kind of a cop out I know, but the guy has been phenomenal. A sack and a forced fumble in each game this season? Crazy
RB Alvin Kamara, Saints – 2 non-QBs?! No one else is really playing well enough to be considered here. Kamara is the early OPOY favourite, with 275 yards rushing and 5 TDs, and 35 catches for 336 yards and a TD
Hot Seats
Dirk Koetter, Buccaneers – HUGE riser after not appearing last week. He looked like a genius early this season, but it was all smoke. Literally said he should be fired to the media after their blowout loss to the Bears
Hue Jackson, Browns – the Browns got their elusive W and should have won last week. Jackson's track record still speaks for itself
Mike Tomlin, Steelers – I try to give Tomlin the benefit of the doubt, as he's a glorified hype man. If PIT doesn't turn it around, Tomlin has to go
Bill O'Brien, Texans – finally got his win, but Deshaun Watson is carrying this offense in every aspect. Where's the BOB magic from last season's run
Todd Bowles, Jets – has to be feeling the pressure after getting blown out by the Jags and losing to the BROWNS. Jets offense is averaging 13.7 PPG since week 1
Injury Report
ARI WR Larry Fitzgerald (hamstring) – DNP Wed. questionable
ATL DT Grady Jarrett (ankle) – out
ATL RB Devonta Freeman (knee) – questionable
CAR TE Greg Olsen (foot) – out
CIN TE Tyler Eifert (ankle) – out, expected to be placed on IR
CIN RB Joe Mixon (knee) – questionable
GB DE Mo Wilkerson (knee) – placed on IR
GB WRs Davante Adams, Randall Cobb, Geronimo Allison (calf, hamstring,
concussion) – all DNP Wed. questionable
IND TE Jack Doyle (hip) – out
IND WR T.Y. Hilton (hamstring) – out
JAX RB Leonard Fournette (hamstring) – out
NE TE Rob Gronkowski (ankle) – questionable
NYG TE Evan Engram (knee) – out
OAK OT Donald Penn (leg) – placed on IR
PHI S Rodney McLeod (knee) – placed on IR
SEA TE Will Dissly (knee) – placed on IR
SEA S Earl Thomas (leg) – placed on IR
TB TE O.J. Howard (knee) – out
TEN S Kenny Vaccaro (elbow) – out
WAS OT Trent Williams (knee) – questionable
Enjoy this weekend's action. Thursday night's game should be fun. MIA @ CIN, BAL @ CLE, JAX @ KC, ATL @ PIT, MIN @ PHI>, and GB @ DET are all must watch football. It's shaping up to be a really exciting season down the stretch.