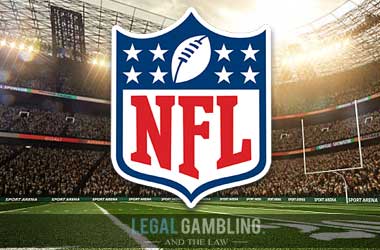 Ahead of what should be an excellent Thursday night matchup between the Vikings and Rams we take a look at some storylines around the league, some impact injuries, and our first look at the MVP race.
Amidst all the talk about the NFL's new roughing the passer penalties, quarterbacks across the league are sharing their input on the issue.
There have been 25 roughing the passer flags thrown already this season, and QB's such as Ben Roethlisberger, Aaron Rodgers, Deshaun Watson and Derek Carr is not too happy about it.
Dolphins defensive end William Hayes tore his ACL week 3 during a sack on Derek Carr after purposefully avoiding putting his body weight on Carr.
Carr was quoted Wednesday as saying "I wish the guy would have just landed on me instead of tearing his ACL."
Trouble In Tampa
We have a quarterback controversy on our hands in Tampa. Former 1st overall pick Jameis Winston makes his return from his 3 game suspension this week, but veteran journeyman Ryan Fitzpatrick has played more than well enough to earn the job for now.
Fitzpatrick leads the league in passing yards with 1230 and is second in touchdowns with 11, and Winston may be on the outside looking in until Fitzpatrick proves that he shouldn't be the starter.
What's Up With Everson Griffen?
Everson Griffen has reportedly been struggling with a serious mental health issue these past few weeks, which held him out of last Sunday's matchup with the Buffalo Bills. Reports came out that Griffen had been involved with a break-in and a sticky situation at a hotel, but both were refuted by team sources.
Griffen voluntarily underwent a mental health evaluation at a local hospital, and Head Coach Mike Zimmer has ruled him out for Thursday's game against the Rams.
The only thing really that we're concerned about for Everson isn't anything to do with football, it's about him getting better, You never want to see this situation with anyone, and we wish Everson the best.
Bad Look For The Jets
Following last Thursday night's loss to the Cleveland Browns, Jets safety Jamal Adams was quoted saying the Jets didn't have a game plan for a situation in which Baker Mayfield appeared in the game. Well, Baker came in after starting QB Tyrod Taylor left with a concussion, and diced up the Jets' D en route to a comeback win.
Adams later recanted his statement, stating
If you listen to the interview…I simply said we prepared for Tyrod. Obviously, he went down with the injury…Baker came in. He had energy. He had confidence. I did not say the coaching staff never had us prepare for two quarterbacks. I did not say that. We're going to end it at that…
Head Coach Todd Bowles defended his star safety and his team Wednesday saying,
He misspoke. He didn't mean it. He's a young player and part of having a young player as a leader sometimes he's going to have growing pains. It's a teachable moment…I don't even want to go into the specifics of what Adams said. That's just making excuses and I'm not trying to make excuses.
Injury Report
*generally only reporting players with changes in practice participation or week to week upgrades
ATL WR Julio Jones (calf)- DNP Wed. Questionable
ATL RB Devonta Freeman (knee)- DNP Wed. Questionable
BUF RB LeSean McCoy (ribs)- LP Wed. Questionable
CIN WR A.J. Green (groin)- LP Wed. Questionable
CIN RB Joe Mixon (knee)- DNP Wed. Out
DAL LB Sean Lee (hamstring)- DNP Wed. Doubtful
DET EDGE Ziggy Ansah (shoulder)- DNP Wed. Questionable
GB TE Jimmy Graham (knee)- DNP Wed. Questionable
GB QB Aaron Rodgers (knee)- DNP Wed. Questionable
GB CB Davon House (shoulder- placed on IR
IND TEs Eric Ebron (shoulder) & Jack Doyle (hip)- DNP Wed. Questionable
JAX T Cam Robinson (knee)- placed on IR
KC S Eric Berry (foot)- questionable
LAC EDGE Joey Bosa (foot)- DNP Wed. Out
LAC WR Keenan Allen (knee)- DNP Wed. Questionable
LAR CB Aqib Talib (ankle)- placed on IR
LAR CB Marcus Peters (calf)- LP Wed. Questionable
MIA EDGE William Hayes (knee)- placed on IR
MIN EDGE Everson Griffen (personal)- out
NE RB Rex Burkhead (neck)-placed on IR
NO CB Patrick Robinson (ankle)- placed on IR
NYG TE Evan Engram (knee)- DNP Wed. Out
PHI WR Alshon Jeffery (shoulder)- FP Wed. Questionable
PIT WR JuJu Smith-Schuster (abdomen)- DNP Wed. Questionable
SF QB Jimmy Garoppolo (knee)- placed on IR
SF CB Richard Sherman (calf)- DNP Wed. Out
Most Valuable Passer
As we know the MVP award is perennially dominated by the quarterback position, with 10 of the last 11 players to win being signal callers, and that QB is generally leading a top 5 team in the NFL. With that in mind, here are my way too early MVP rankings, which I'm sure will be completely irrelevant in a few weeks.
QB Pat Mahomes, KC- league leading 13 touchdowns, KC averaging league- best 39.3 PPG
QB Ryan Fitzpatrick, TB- league-best 1230 yards, 2nd in TD (11), league-best 11.1 YPA
QB Drew Brees, NO- 3rd in passing TDs (8), 3rd in passing yards (1078), 5 overall TD game last week
QB Jared Goff, LAR- 3rd in passing yards (941), 3rd in YPA, 6 TDs, LAR averaging 3rd best 34 PPG
QB Ben Roethlisberger, PIT- 2nd in passing yards, 3rd in completions, t-4th in TD's (8)
There you have it. I didn't get to my hot seat ladder, but it will return next week. Enjoy the games this weekend.