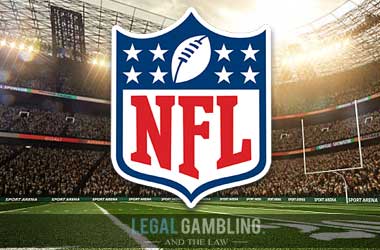 The National Football League (NFL) is reportedly going to limit its preseason to just two weeks. This is all a part of the league's plan to gradually introduce players back to the game before the 2020 season.
At the height of the COVID-19 pandemic, NFL players underwent a virtual offseason program. None of the teams were able to practice as a team since then. The shortened preseason may help the players get back to playing shape and prevent injuries on the field from a lack of practice at a professional team level.
The first and last weeks of the preseason will be shelved, according to an industry source close to the matter.
Ordinarily, the NFL's preseason is comprised of four games, two fewer than the original games in 1978. The preseason period may be shortened even more if team owners choose to take advantage of their power to extend the regular season to 17 games. Many industry experts believe they will choose to do so as soon as they can, which is 2021. Should the team owners exercise their right, the NFL preseason will be comprised of just three games for teams.
ESPN
The chief impetus for the schedule change is an agreement between the NFL and its Players Association (NFLPA) that players will need extra time to ensure that they perform their best by the time the 2020 NFL season begins.
NFL, PA Agreement on Health Rules Forthcoming
On July 28, most NFL players will be expected to report to training camp, despite the first preseason contests scheduled on August 20-24. The second set of games will be held on August 27-31. The league is currently tinkering with the original preseason slate to ensure that each team plays one home game and one road game.
Teams who must travel are going to leave one day before their game. The NFL and its PA are still in the midst of discussions on the health and safety protocols necessary as COVID-19 continues to spread in some parts of the US.
Given that training camps are set to commence on July 28, insiders believe that an agreement on the protocols will need to be struck in the next two weeks, to give ample time for players to comply with the rules of their home states in addition to the league's rules.
The joint committee of the NFL and its PA will release its agreed-upon guidelines that set an acclimatization period for its players before the preseason game.