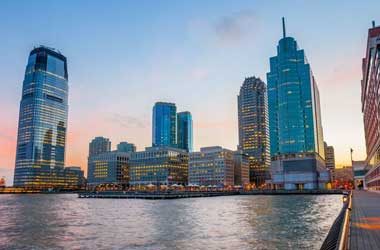 Nevada dominated the sports betting market for a number of years as it had no competition. The Supreme Court's decision in May 2018 to repeal PASPA 1992 changed all of that and now Nevada is facing competition from a number of states. New Jersey has already pushed Nevada out of the top spot as its sports betting market did extremely well in May.
In May 2019, New Jersey raked in $318.9 million in sports wagers, beating Nevada which registered $317.4 million based on reports released by gaming regulators in the two states. From the bets placed, New Jersey casinos brought in $15.5 million in revenue, while Nevada's casinos brought in $11.6 million.
New Jersey fought for many years to get PASPA 1992 overturned as prior to the repeal, sports betting was largely restricted sportsbooks to only Nevada. When the Supreme Court ruled in favour of New Jersey, the Garden State hit the ground running in its rally to unseat Nevada as the epicenter of sports betting in the US.
Former New Jersey state senator Raymond Lesniak stated that he predicted New Jersey's newfound gambling reign a long time ago, labelling the Northeast as a huge market for sports betting. Lesniak was among those who championed the state's decade-long campaign to legalize sports betting by toppling the outdated federal law that implemented an arbitrary ban on sports betting outside Nevada.
Jay Kornegay who heads the Westgate Las Vegas SuperBook is not entirely surprised to see New Jersey knock Nevada from the top spot because the Garden State has a much bigger population than Nevada. New Jersey boasts a population of about 9 million, compared to Nevada's 2.5 million. Kornegay believes that other states that have a bigger population than Nevada could also soon surpass Nevada in sports betting revenue.
In the span of 12 months, New Jersey has handled more than $3 billion in sports wagers since sports betting became legal in the state in June 2018. Nevada raked in $5.2 billion in sports bets during the same stretch of time.
New Jersey's Reign Could Be Cut Short
The only threats to New Jersey's dominance are neighbouring states Pennsylvania and New York. Their sports betting markets could provide a lot of competition to New Jersey when they become fully operational.
Pennsylvania casinos have already begun to offer sports wagers and online sports books are slowly getting their act together. However, New York's sports betting legislation still faces a difficult road, with Governor Andrew Cuomo leading the charge against legalized online sportsbooks.