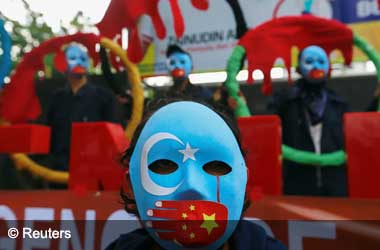 Summary
Athletes warned not to criticize China during Winter Olympics
IOC not confirmed if it will protect athletes who protest
Chinese Olympic app alleged to have multiple breaches
The 2022 Beijing Winter Olympics is set to take place from 4 Feb to 20 Feb in Beijing, China.
The Beijing Winter Olympics has already been under the scanner due to the omicron COVID-19 variant and also because multiple countries have prevented their diplomats from attending the Beijing Winter Olympics due to human rights abuse by China.
There were calls in late 2021 for the International Olympic Committee (IOC) to boycott the 2022 Beijing Winter Olympics after Chinese female tennis start Peng Shuai went missing after posting on Chinese social media claiming that she was molested and raped by a high ranking Chinese government official. The post was soon taken down and Peng Shuai went off the radar.
The Womens Tennis Association (WTA) and a number of sportstars spoke out on behalf of Peng Shuai and called on Beijing to disclose her whereabouts. The IOC was rather complacent during this time and received flak for siding with China. While Peng Shuai has made a couple of appearances since then, the WTA still believes that her freedom is being curtailed with her voice still silenced, as a result they have cancelled all tournaments set to be held there for the foreseeable future.
Human Rights activists have issued a warning and cautioned all athletes who are going to the 2022 Beijing Winter Olympics to be weary of what they say in public and have asked them not to publically criticize China and its policies. China can take issue with public criticism and cause problems for athletes while they are in the country.
The IOC has so far not released any specific guidelines warning athletes from being outspoken in China. As it stands, athletes can speak to the media and post on social media while in China with no restrictions. However, knowing how rigid the Chinese government can be, human rights activities have cautioned athletes from taking this risk.
Chinese Olympic App Not Safe
All athletes who are part of the Beijing Winter Olympics will have to mandatorily download an official Chinese Olympic App. However, a watchdog group called Citizen Lab has issued a warning stating that the Chinese Olympic app is seriously flawed as it does not have robust encryption which means individual data can be leaked and easily accessed by Chinese agencies.