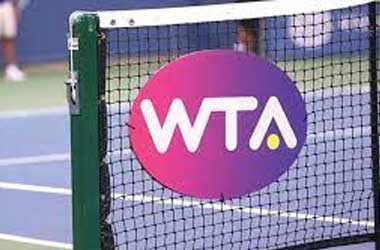 Summary
WTA suspends all tournaments in China and Hong Kong
WTA makes decision due to China's treatment of Peng Shuai
WTA sets example by standing up to China
The Women's Tennis Association (WTA) was very outspoken when Chinese tennis player Peng Shuai disappeared after she used her social media to let the world know that she was sexually exploited by a senior Chinese official.
China acted quickly when the post went viral as it was edited to claim that the sexual encounter was consensual before the post was deleted.
A few days later, Peng Shuai went missing and the WTA reacted along with hundreds of tennis players calling for the whereabouts to be made known.
WTA does What IOC Refused To Do
The International Olympic Committee (IOC) was put under pressure to cancel the 2022 Winter Olympics in Beijing. The Winter Olympics takes place in Feb 2022 and the IOC was asked to use the Olympics as leverage to get China to provide more information on Peng Shuai. The IOC later released a statement claiming that they had spoken to Chinese officials and got confirmation that Peng Shuai was alive and well, and was recently at a tennis game for children.
BBC News
The tennis community did not buy that explanation and came down hard on the IOC for playing into China's narrative. The IOC also took flak for not coming down hard on China and using the 2022 Winter Olympics as a tool to pressurize China.
While the IOC refused to use its position to put pressure on China, the WTA decided not to hold back and send a clear message to China.
WTA Cancels All Tournaments
The WTA announced that it was cancelling all of its tournaments set to take place in China and Hong Kong. The WTA released a statement where WTA Chairman & CEO, Steve Simon did not mince any words. He said the WTA has called for an independent and transparent investigation into the sexual assault allegations made by Peng Shuai.
Simon said that while China has confirmed Peng Shuai's whereabouts, he doubts that she is truly free. The voices of women cannot be supressed by powerful people in China. The WTA said in good faith it could not send its athletes to China to compete due to the risks that players and staff could face in China. Simon ended his statement by asking China's leaders to take action quickly and legitimately address these concerns.