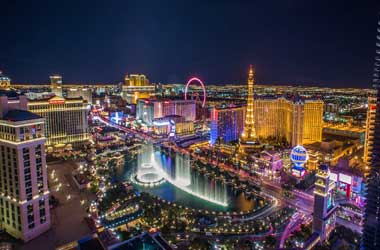 Sports bettors in Nevada have had little to no action during the last 3 months due to the complete shutdown of casinos throughout the state due to the COVID-19 pandemic. Bettors had the option of using their mobile apps to place bets but the action was limited as all of the major sporting leagues had also closed.
March to June is a period where betting action in Nevada is at a frenzy with March Madness games and the National Basketball Association (NBA) and National Hockey League (NHL) playoffs, as well a fresh set of games from Major League Baseball (MLB). Bettors had to miss out on all of this and are now eager to get back to betting again.
Since June 4, Nevada casinos were given the go signal to re-open. While some casinos opened immediately others took their time. Sunset Station Hotel and Casino was one of those casinos that opened immediately while Westgate re-opened their entire operations last week.
WSN – World Sports Network
Both properties now feature a slew of new health and safety protocols to ensure the safety of patrons as well as employees and other staff as the industry tries to get adjusted to the new normal.
The Westgate SuperBook was redesigned to meet new health and safety protocols. The sportsbook now features 100 fewer chairs to maintain a 6-foot distance between patrons at all times. They also erected partitions that separated guests from employees, who now use tongs to distribute face masks to punters without potentially contaminating them. The SuperBook's floors also have decals on them now to instruct customers on how far they must stand from each other.
Station Casinos enacted similar rules in their premises. According to Sunset's race and sportsbook director, Chuck Esposito, their re-opening on June 4 found an enthusiastic fan base ready to make sports bets. Esposito said this was because sportsbooks were not just a place to wager, but also to socialize.
Mobile Apps Expected to Become More Popular
Esposito, as well as the Westgate's race and sports director John Murray, both expect the sportsbook action to rise in coming months, as more mainstream sports return.
Despite the uncertainty surrounding the MLB return, both believe that weekly Ultimate Fighting Championship (UFC) action will drive betting in addition to the upcoming returns of the NBA, NHL, college football, MLS, the Kentucky Derby and U.S. Open golf.
According to Murray, the next major hub for sports betting may be mobile sports betting apps, which would do a lot to ease COVID-19 related issues among punters. Westgate is currently promoting its mobile betting app by making deposits free until the end of July.