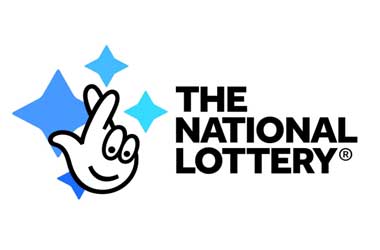 Camelot UK, the company behind the National Lottery is very pleased with its recent earnings. The operator recently announced that lottery sales have exceeded £8 billion for the first time. These numbers are for the 2020-2021 fiscal and the precise figure is £8.37 billion in sales. When compared to year-on-year, this is an increase of £468 million.
A big portion of the National Lottery sales comes from the fact that the past year or so, the UK has been in lockdown mode due to the COVID-19 pandemic. Millions of Brits had nothing to do and were bored sitting at home. They ended up trying online casino games and play buying online lottery tickets to see if they could get lucky and bring in some much needed income.
While the pandemic proved to be a positive thing for Camelot and the National Lottery, the operator also gave back to the community by donating more than £1 billion to various charities across the country. Sir Hugh Robertson, who is the chairman of the National Lottery, is very proud of the sales that the lottery is experiencing. It is the fourth consecutive year of rising sales and shows that the National Lottery is healthy in the UK.
The National Lottery
Additional good news for Camelot UK comes in the form of growing sales in all of the draw-based games that the lottery offers. There are a total of 6 games and the total sales were £4,690.7 million, which is an increase of £153.6 million.
The COVID boost is just one reason for the increased sales. The company made some great changes that encouraged players to test their luck. For example, there is a new £5 cash prize for matching two main numbers. While it might be a small amount, the feeling of winning is what Camelot is trying to instil in lottery players.
Digital Sales Boost Numbers
Digital sales made a significant contribution to overall revenues. The lottery saw its highest digital sales ever with £3,509.5 million, which is a 42.8 percent increase compared to last year. The increase in digital sales have forced the board at Camelot to invest more in their digital infrastructure, which should allow even more players to go online and play the lottery.
With all these great numbers, Nigel Railton, CEO of Camelot is very optimistic about the future of the company and the National Lottery.