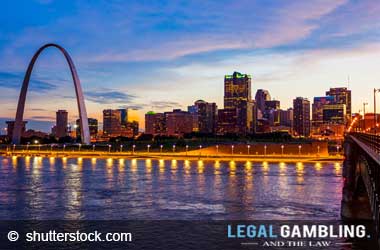 Missouri has been keen on passing sports betting legislation for sometime now but the initial push by Rep. Dean Plocher, R-Des Peres did not pass both the House and Senate. However, it looks like state legislators have decided to take one more crack at legalizing sports betting in the Show Me state.
Missouri is one of the ten states that is currently pushing forward with sports betting legislation. Missouri will be joining other states like South Carolina, Massachusetts, California and Michigan who are also looking to capitalize on legalized sports betting.
Currently there are six states that have taken advantage of the repeal of PASPA 1992 and have legalized sports betting markets up and running.
Missouri will push hard to become the seventh state as gaming analysts suggest that the Show Me state has a potential $60 million sports betting market waiting to be tapped.
Plocher stated that since May 2018, there have been multiple sports betting draft bills floating around and believes its time that Missouri pushed forward with a bill that made the most sense for the state. Missouri has 13 operational casinos and they are eager to get a piece of the lucrative sports betting market.
The gaming taxes raised from the sports betting market will be used to fund educational programs in the state based on the current regulation that is applicable on the lottery and casino industry. If Missouri wants the taxes from sports betting to be allocated to a different program, then the new bill will have to clearly stipulate this.
Sports Betting Bill Must Overcome 'Integrity Fee' Hurdle
The sports betting bill will have a few issues that need to be addressed successfully for it to get majority approval. Perhaps the biggest of those hurdles will be the proposed 'integrity fee'.
Top sports betting leagues such as Major League Baseball (MLB) have called for sports betting operators to pay them an integrity fee which they propose to use to protect their games from being match fixing. A proposal calling for a one percent integrity fee across all sports betting revenue in the state has received support from the St. Louis Cardinals.
Most casino operators are not too keen to pay an integrity fee to the leagues. However, Plocher believes that an integrity fee should be part of the bill but the key would be in finding a number that both sides can agree on. It will be interesting to see how the bill progresses in both chambers as the Governor is currently neither opposing nor endorsing sports betting in Missouri.