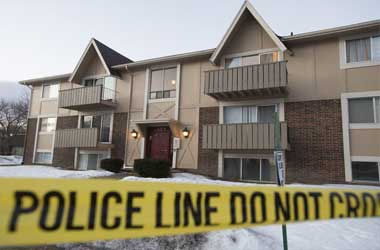 There are a huge number of live poker games taking place in apartments and basements all over the United States. Some of these games become extremely popular as the payouts increase and more poker players start attending on a regular basis. These poker games are usually kept confidential and are mostly run by invitation only but sometimes word spreads on the street about these high stake poker games and they become the target for anti-social elements.
The Saginaw Township of Michigan was recently in the spotlight when a poker game turned fatal and resulted in the death of one individual. Police authorities confirm that a poker game was taking place in a residential apartment, when robbers broke into the apartment and threatened to rob the poker players of their cash. One of the players involved had a hand-gun on him and decided to defend himself and opened fire, resulting in the death of one of the suspected robbers.
One of the poker players was injured in the shootout but was reportedly out of danger. The shooting took place close to midnight on the 11th of March at the Camelot Place Apartments, 122 Ivanhoe, Saginaw Township. Police are currently investing the matter as they are not sure if the robbery was done alone or if the deceased suspect had an accomplice.
In a statement, Donald F. Pussehl Jr, Police Department Chief of Police said
There was a poker game occurring at one of the apartments, and we know at least one person, maybe two, had gone to the game to rob the participants. That's what started this whole thing. He was not happy with the residential poker games saying first of all, they're illegal for the most part. It runs into risky business. When someone knows the games are occurring on a frequent basis, they're setting themselves up for a pattern.
The Saginaw Township is a quiet and small township with a population of only 41,000 people. Yet the Township has already witnessed two poker related deaths within a period of 3 years. The first death occurred in 2012 when a Quintel West decided to rob a poker game and ended up killing the host Michael Kuhlman. West was prosecuted and convicted of first-degree felony murder and is currently serving a life sentence without the possibility of parole. Saginaw Township officials have issued warnings to individuals conducting home poker games warning hem of the risks involved once the information hits the streets.