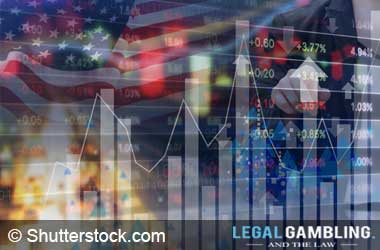 The month of May has just begun and a lot of investors in the United States have started to worry. One of the reasons for this is because the Stock Trader's Almanac has recorded a pattern which shows that the month of May usually turned out to be a very mixed month for the major stock indexes. It often leans towards the negative, especially in midterm years – and 2018 is one of those years.
History shows that the Dow Jones Industrial Average (DJIA) doesn't improve that much during the month of May. The DJIA experiences a dip in May based on stats. Going back to the 1950s, the DJIA's performance declines 0.02% during the month of May. In the last 67 years, 36 Mays had positive performance, while 32 were negative.
The S&P 500 Index also suffers from this May effect as May is recorded as being the eighth best month of the year. There have been 39 May's when the Index ended on a positive benchmark, while 28 May's saw a decline.
The Nasdaq Composite Index, the United States' best performing index, does show that May can be a profitable month for investors. It is the fifth best month for the Nasdaq, with an average increase of 0.9%. In its 46 year history, May has been a positive month for the Nasdaq on 26 occasions.
Will This May Be Different For Investors?
In a statement, Jeffrey Hirsch, chief executive officer of Hirsch Holdings and editor of the Almanac, said
As the market is finally making rally attempt at the end of April, the past month of the 'Best Six Months' we are obligated to remind you that the 'Worst Six Months' are now upon us. This bearish seasonal stretch has been more pronounced in midterm years.
The reference to the "Worst Six Months" is about the old idea of selling stocks in May and only coming back near towards the end of the year. This refers to the historically weak market period between May and October. This has been true for the long term, but in the past five years, stocks have been rising during this period.
Though recent history suggests a bit of optimism, the coming midterm elections can cause a lot of problems. According to the Almanac, the Dow experiences a fall of 0.7% in May during midterm years. The S&P and the Nasdaq also suffer from this effect. The S&P loses 0.9% while the Nasdaq takes a 1.2% hit on May's which have midterm elections.
The upcoming midterm elections are also adding a lot of political risks to the market. Financial experts already warn of heightened levels of uncertainty in the market.