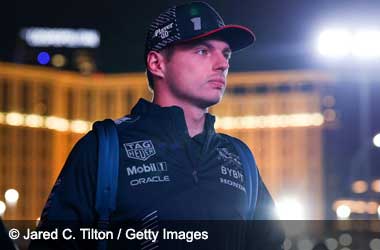 Summary:
2023 Las Vegas Grand Prix takes place on Nov 19 at the Las Vegas Street Circuit
Max Verstappen attended the opening ceremony and was very critical of the LVGP
Rival Lewis Hamilton had the opposite reaction and shared his thoughts
Las Vegas is buzzing ahead of the 2023 Las Vegas Grand Prix (LVGP) which is set to take place at the Las Vegas Street Circuit on Nov 19.
The best F1 drivers in the world have descended on Las Vegas including former F1 Champ Lewis Hamilton and current champ Max Verstappen.
Verstappen Attends Opening Ceremony, Skips VIP Event
Like all sporting events in Las Vegas, there is a lot of hype and entertainment that leads up to the event. F1 drivers attended the Opening Ceremony for the 2023 LVGP which had a lot of glitz and glamour attached to it. The Opening Ceremony saw performances by top artists like Kylie Minogue, Journey and John Legend. There was also a laser and firework show.
The Opening Ceremony did not go down well with Verstappen and he did not mince words in sharing his thoughts.
In an interview, Verstappen said
It's 99 percent show, and one percent sporting event. I just like to always focus on the performance side of things. I don't like all the things around it, anyway. I know, of course, in some places, they are part of it, but let's say it's not in my interest.
Stefano Domenicali, CEO for F1 had asked all of the F1 drivers to show up for the special VIP event that was held at Wynn Las Vegas on 15 Nov but the 3 time champion Verstappen decided to skip the VIP event.
Verstappen said he did not want to be a part of all the festivities as he did not like standing up on stage, doing nothing and looking like a clown. Verstappen said he was looking forward to doing the best he could during the race but was also critical of the race track!
Lewis Hamilton Happy With Vegas Festivities
Brit Lewis Hamilton who is a seven time F1 champ had the opposite reaction and welcomed the extra attention.
In an interview, Hamilton said
I hear there are a lot of people complaining about the direction Stefano and Liberty have been going. I think they have been doing an amazing job. It is a big show, for sure. It is never going to be like Silverstone. But maybe over time the people in the community here will grow to love the sport.