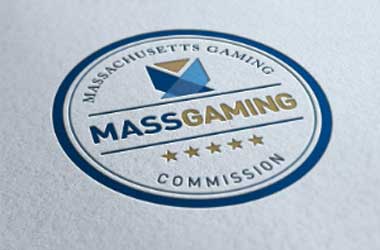 Summary
In-person sports betting will start on January 31.
Mobile betting is expected to launch in March.
Allowable wagers and leagues for gambling were approved this week.
The Massachusetts Gaming Commission was hard at work yesterday, figuring out the final rules for the upcoming sports betting industry.
Live betting will begin on January 31 and mobile options should arrive just two months later.
In a meeting this week, commissioners discussed sports betting options as well as safety concerns for players.
The New Industry is Coming Soon
The Commission is cutting it down to the wire when it comes to preparing the rules and regulations. In-person sports betting is set to take place in just a few days, with casinos preparing to launch services on January 31. The Encore Boston Harbor, MGM Springfield and Plainridge Park Casino will open sportsbooks before the months' end.
Mobile betting is set to launch two months later, in March. Several companies have already received approval for iGaming including DraftKings, FanDuel, PointsBet and Bally's. The new market will also include sports betting at Raynham Park in the future. The former racetrack was approved for gaming by the Commission with Caesars at the helm.
Approving the New Rules
During their most recent meeting, the Commission spent time working on what wagers are allowed as well as leagues where gambling can be enjoyed. Players can expect to enjoy betting on NFL games, the NBA, MLB, NHL and other leagues.
Bettors will find some categories are lacking. Regulators did not approve wagers on cornhole matches, jai alai, esports, virtual events, chess, and a few other options. The bans could be removed in the future, but for now, will remain in place.
As far as bet types are concerned, the following were approved:
Single-game bets
Parlays
Moneyline bets
Teasers
In-game
In-lay
Props
Exchange betting
Totals
Regulators also showed concern over player safety. Representatives for athletes in the state have shown concern over player safety as well as their families. The commissioners have been asked to provide regulations to protect those involved in games, including officials. Penalties were requested for any fans or bettors that post threats against those involved in the sports world.
The Commission has plans to work on regulations that will ensure sports players are safe. Their well-being is a top priority. Some commissioners even said that some responsibility needs to be placed on US sports betting companies that offer services.
We shall see in the coming days if regulators decide to enact rules and regulations connected to player safety and what that entails. The industry is set to start in days, so the framework needs to be in place so betting can start successfully.