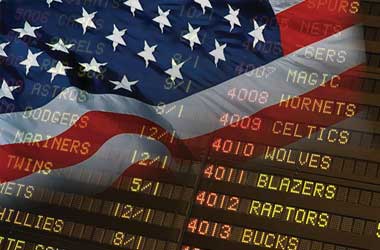 Multiple states that were sitting on the wall or were against legalizing sports betting have changed their mind in 2021.
One of the reasons for this change is due to the financial damage most states have suffered in 2020 due to the coronavirus pandemic.
State governments are now looking for new lucrative revenue streams to bring in more revenue, create jobs and bring in more tax revenues to boost the state coffers.
Maryland and Wyoming are two states that are looking to legalize sports betting in 2021 and are seeing progress.
Maryland is keen on moving their sports betting bill forward quickly as the state does not want to lose out on more revenues. A number of neighbouring states including New Jersey, Delaware and West Virgina have legalized sports betting and Maryland legislators are aware that there are losing millions of dollars as residents go out of state to bet.
A sports betting bill was floated that looked to provide land based and online sports betting. The six casinos in the state, all stadiums were Maryland's 3 professional teams play and horse racing tracks will be allowed to offer sports betting services. This brings the total of 22 physical locations that can offer sports betting in the state.
WJZ
A total of 10 physical sports betting licenses would be offered along with 15 online sports betting licenses under this bill. The sports betting bill also had provision for collegiate sports to take bets and for daily fantasy sports (DFS) betting to also take place. Maryland expected its legalized sports betting market to generate between $15 million to $19 million annually.
The House of Delegates approved the sports betting bill on May 11. It will now proceed to the Senate for a discussion. HB 940 is expected to take effect from June 1 should it get the necessary approval.
Wyoming House Passes Sports Betting Bill
Wyoming has also moved forward with a sports betting bill (HB0133) due to similar reasons as Maryland. However, there was a lot of opposition initially to the legalization of sports betting as a number of legislators felt that legalizing sports betting would do more harm than good in the state.
However, the House of Representatives finally passed the bill which looks to regulate online sports betting. Market analysts expect millions of dollars to be generated for Wyoming through licensing fees and betting taxes each year.