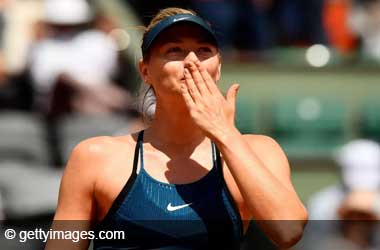 The 2019 French Open is set to commence on 26 May and will finish on 9 June at the Stade Roland Garros in Paris, France.
Missing from action will be the classy Maria Sharapova who was scheduled to play at Roland Garros but decided to pull out just this week due to an injury.
Serena Williams who is considered one of the greatest female tennis players in the world is also in doubt to participate due to injury concerns.
The top tennis players in the world will not risk playing if they are not 100 percent as the red clay courts at Roland Garros can be very rough on the body.
Maria Sharapova has done well at the French Open winning the championship in 2012 and 2014. The Russian has had to deal with a number of issues in recent years including injuries and a failed drug test which has caused her to drop to number 27 in the rankings.
She was hopeful that she could play this year and Roland Garros and make a strong comeback. However, that will have to wait as Sharapova is dealing with a shoulder injury and wants it to get better in time for Wimbledon.
In a statement, Sharapova said
Withdrawing from the French Open today. Sometimes the right decisions aren't always the easiest ones. In better news, I have returned to the practice court, and slowly building the strength back in my shoulder. I really miss you Paris, until next year.
Williams Withdraws From Italian Open
The top tennis pros in the world usually play the Italian Open in Rome in order to prepare for the French Open. Serena Williams was set to play at the Premier 5 tournament and was scheduled to play her sister Venus Williams. That will not happen as Serena decided to drop out of the Italian Open.
The 37 year old is battling a knee injury and wants to take the time off to heal so that she can play at the French Open. She does not have a lot of time to recover but has promised her fans that she will show up at Roland Garros. For the record, Williams has pulled out of her last three tournaments.
Should Serena Williams recover in time for the French Open, she will be short on match practice making it all the more difficult for her to win her 25th Grand Slam!