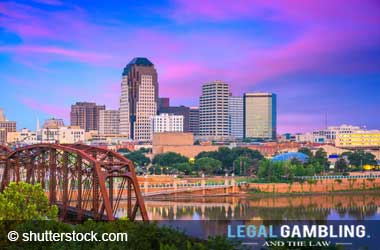 Louisiana residents are once gearing up to vote on sports betting legislation in their state. This will be the second time since 2018, when 47 out of 64 parishes voted for allowing daily fantasy sports. In November 2020, they will make a similar call on whether to have sports betting legalized or not.
The Louisiana House gave a resounding approval to SB 130 this week with 71 votes for and 24 against. The ball is now on the court of voters for legal sports betting to take the next step. The Louisiana Senate and House supported the bill strongly since its pre-filling in February. The bill is quite simple as it is just three pages long and offers very little in the way of specifics; the referendum language is the key subject of the bill.
Although there is still some uncertainty for the referendum's inclusion into the November ballot, Gov. John Bel Edwards still needs to sign before it becomes official, according to some local media reports. Most observers are confident that voters will have their say on the issue soon.
Louisiana is set to become the third state to hold ballot initiatives for sports betting in 2020, after South Dakota and Maryland.
The referendum for South Dakota covered the issue of legalizing sports betting in the town of Deadwood popular among tourists and nowhere else. The Maryland referendum dealt with a simple yes or no question to sports betting, due to state legislature's rush to get the issue on the ballot before they shut down due to the COVID-19 pandemic.
SB 378 Next Up for Louisiana Sports Betting Push
Louisiana also has another sports betting bill (SB 378) already on the table for the House to discuss. In addition to the referendum language, similar to SB 130, this bill also mentioned the Louisiana Gaming Control Board (LGCB) as the industry regulator, and defined sports betting in a way that appears to include mobile sports betting.
Despite the majority of parishes approving of daily fantasy, state legislators are still flummoxed on how to provide it to state punters. The Judiciary Committee of the Senate amended the relevant bill HB 357 which is a mirror bill to SB130 to allow the LGCB to regulate daily fantasy in order to expedite the road towards widespread availability.
The issue of taxation for both sports betting and daily fantasy will be tackled in a special session sometime this year, according to Rep. Barrow Peacock.