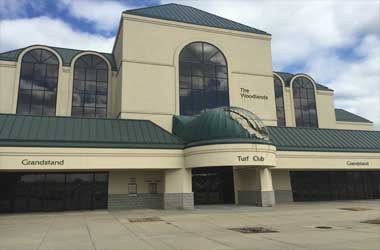 A proposed plan to reopen a race track near Kansas City USA has drawn protests from a local group who are known to be supporters of the nearby Hollywood Casino.
The local group called Protect the Partnership, attacked a proposed legislation that plans to change the state tax law, enabling the opening of racetrack by Phil Ruffin, a Las Vegas based casino owner. Ruffin bought The Woodlands racetrack which has been closed since 2008 back in 2015 and has plans to open it out should he be able to secure the necessary approvals.
Ruffin has said that unless the tax law in Kansas is changed to allow the racetrack to keep a higher share of the revenues generated, it would not be a profitable venture. The racetrack needs to seek a zoning approval before it can open, which it plans to do in March. Protect the Partnership consists of civic leaders and local businesses who hold that the change in the state tax for the project would be violating the contracts that existing casinos have with the state.
The spokesperson for the Unified Government of Wyandotte County and Kansas City, Mike Taylor said that the government was open to the idea of opening the racetrack provided it submits a proposal that demonstrates how the county will benefit from the racetrack and its operations.
In a statement, Mike Taylor said,
We're in negotiations and talking with them. So far they haven't made a lot of commitments. What we don't want is for them to open a track for 60 days and then to have a giant slot parlor open for 365 days a year that steals revenue from Hollywood Casino.
According to Taylor, many residents of the area want the racetrack to open. This is echoed by State Sen. Steve Fitzgerald who sponsored the legislation to change the tax rate. Sen. Fitzgerald's bill has been passed in the state's Senate but not in the House. The bill states that the tax rate for slot machines in the race track would be same as that for slot machines in casinos. A complementary bill was introduced in the state House a few weeks ago.
According to Sen. Fitzgerald, the new law will bring in more people to the area rather than reducing visitors to the Hollywood Casino and hence believes there will be no negative impact for the Hollywood Casino.
Protect the Partnership believes that the proposed amendment to the 2007 Kansas Expanded Lottery Act will give a tax break to the racetrack and will invariably result in loss of jobs and revenue for the Hollywood Casino. Since its opening in 2012, Hollywood Casino has been seeing a yearly increase in its revenue, with around 85 percent of that coming from its slot machines.