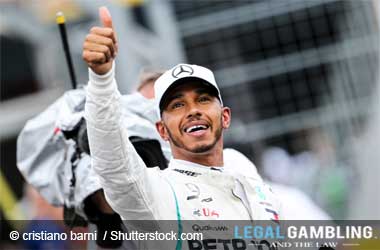 Six-time Formula 1 world champion Lewis Hamilton announced the creation of a Commission dedicated to increasing diversity in motorsports.
The Hamilton Commission was developed by Hamilton to reduce the institutional barriers that the star believes prevents other minority drivers from the success he has attained.
According to Hamilton in The Sunday Times, his overwhelming success as a minority driver has been an exception rather than the norm.
The Hamilton Commission's goal is to reveal how motorsport can help engage Black youths with science, technology, engineering and math (STEM) subjects.
He stated that the thousands employed in STEM industries need to be more representative of society's demographics.
The Hamilton Commission was developed by Hamilton with help from the Royal Academy of Engineering. The 35 year promised that the Commission will not engage in token gestures or empty platitudes. Instead, it will take concrete steps to reveal and engage with institutional problems that prevent Black youths from succeeding in STEM industries.
Hamilton stated that his Commission will help identify barriers that prevent Black youths from gravitating toward STEM subjects, and create solutions that would allow them to enter and thrive the motorsports industry.
The Brit racer has openly spoken about his own racist experiences in the racing world, going as far back as being bullied as a child racer, and as recent as being taunted by fans in racist make-up in a grand prix.
Sky Sports F1
Hamilton Spurred by George Floyd Death
The star driver for Mercedes has spoken up publicly in recent weeks on issues centered on race. According to Hamilton, he was compelled to take on a more public role after the police-related death of George Floyd in Minneapolis in May, which sparked worldwide protests against racial violence and inequities.
Hamilton now wants to use his considerable influence as a positive force for racial change. In his meteoric rise to success, Hamilton has said that he often felt alone as the only Black man in a sport dominated by White men, who comprise most of the F1 population, including its racing teams, engineers, and even organizational leaders.
Hamilton believes that many black youths may be discouraged from going into motorsports due to the lack of role models they have in the field. Hamilton has garnered polarizing media attention after his call-outs of fellow F1 drivers in the immediate aftermath of Floyd's death, who Hamilton said kept silent to prevent alienating the majority of F1's fan base.