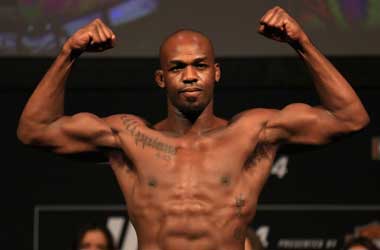 They say when you want to be the best of the very best in combat sports; you need to lead a very disciplined life. Jon Jones has defied that logic to a major extent as he has never been beaten in the Octagon and will always be in contention for the Greatest of All Time (GOAT) status.
Jon Jones appeared on Ariel Helwani's ESPN show on 26 November and did an interview in which he pretty much opened up about his life inside and outside the cage.
Jones has preferred to embrace the 'good boy' image during the last couple of years as he looked to convince his fans that he has seen the error of his ways and had turned a new page.
ESPN
Jones is coming off a 15 month suspension after he tested positive for metabolites found in steroids.
This was the second time that Jones tested positive for steroids. He was stripped of his UFC Light heavyweight title and had to deal with a potential suspension of up to 4 years. However, he was given the benefit of the doubt by USADA as they compared his metabolite findings to a pinch of salt in an Olympic pool.
In a statement, Jones said
I need to be exactly who I've always been. I know in my spirit that I've never cheated the sport. USADA was able to prove that it was such a trace amount that it had no effect on my performance. I am the best fighter in this sport and have always been the best fighter in the sport. Nothing has changed.
This time around Jones is not embracing the good boy image but admitted on ESPN that he continues to drink on weekends and smoke weed. The fact that Jones drinks and smokes weed does not come as a surprise as he has gone on record to state that he used to party and do cocaine a day out from his fights.
Confident Of Winning Against Gustaffsson
Jon Jones will headline UFC 232 when he faces Alexander Gustaffsson for the second time. This is a fight for the Light Heavyweight title and Jones is confident that he will once again get past Gustaffsson.
Given Jones is tarnished reputation outside the Octagon, one would have expected him to clean up his act but Jones admits that it is difficult for him to be a teetotaller. If Jones gets caught for steroids a third time, it will most likely be the end of his UFC career!